Real world performance
Application in the real world - where it matters.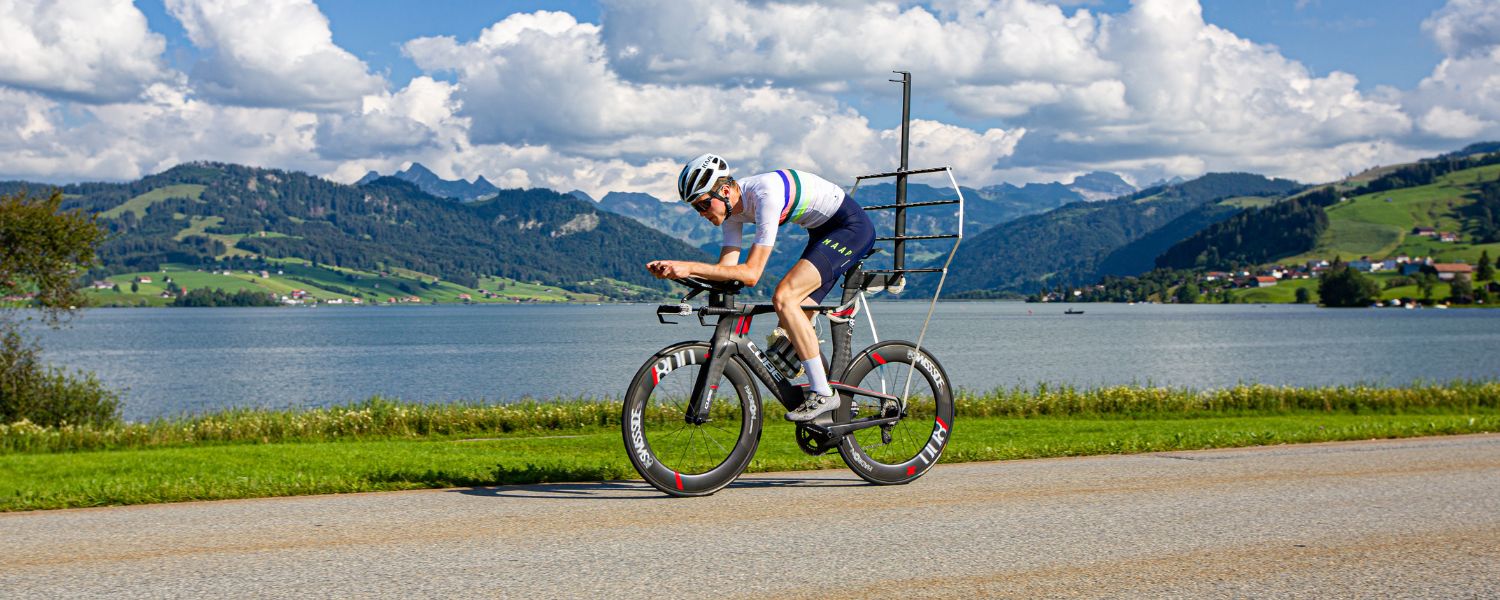 The Swiss Side aero chaser
At the 2019 Ironman World Championships in Kona Swiss Side set a new bar for aerodynamic research and we focused our time collecting highly valuable wind data along the bike course and gathering new insights into the rapidly changing wind conditions. It was a hugely successful effort and the data gathered directly benefits our current product development projects and also our ability to improve our athlete setups. All of this with the ultimate goal to make YOU faster with Swiss Side wheels and "Aerodynamics by Swiss Side" products.
Hunting the wind with our Aero Chaser truck along the Queen-K highway in Kona.
On the left, our four meter high wind tower, measuring wind speed and wind direction at four different heights – wheel centre height; handlebar height; helmet height; 4m 'freestream height'. Like this, the wind sheer at ground level could be quantified.
We stopped at ten different locations to take measurements along the 180km bike course from Kona to Hawii and back. The measurements were taken every morning during race week at the same times as the Pros would ride through on race day.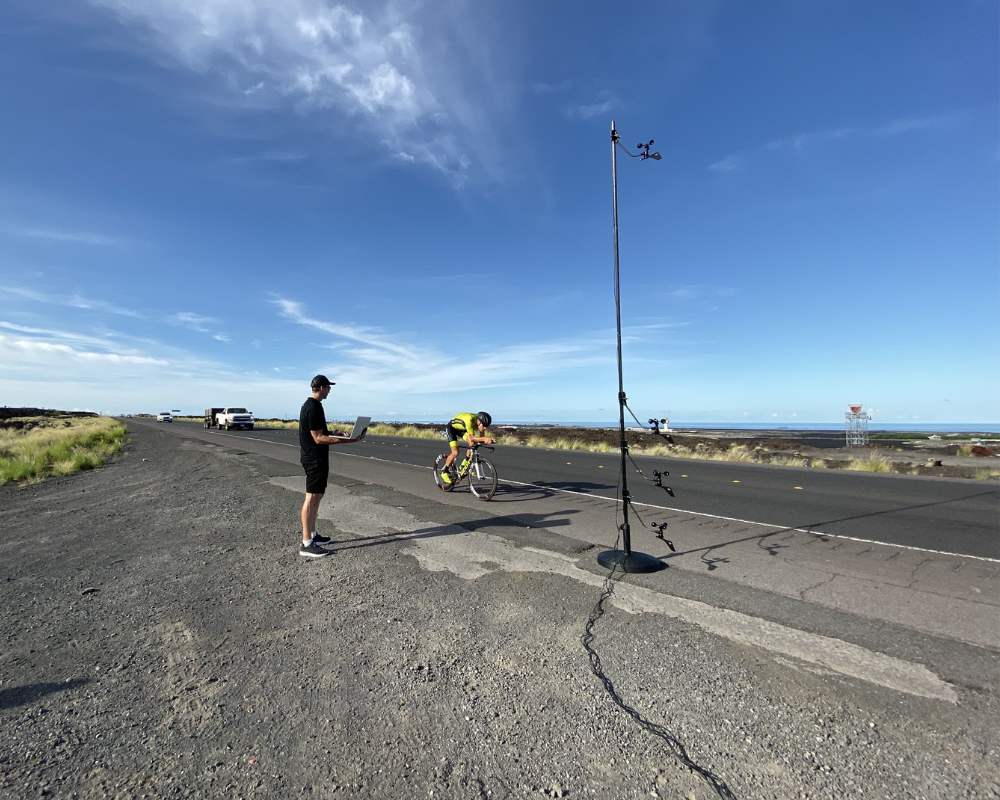 The data was logged also with passing traffic disturbances filtered out so as to prevent cars and trucks from affecting the measurement data.
The data from our wind tower was compared to multiple weather stations along the course, with the goal to determine the difference between the wind measured at ground level (athlete height) and the wind measured at weather station height (normally at 8 - 10m height).
At the same time as we collected the static wind measurements at the fixed points along the bike course with the wind tower, we also took dynamic measurements along the road with our CdA-meter on the bike. Each day we had an athlete riding the course at race pace, leap-frogging the Aero Chaser truck along the way. Thankfully for the athlete, the Aero Chaser truck also provided refreshments!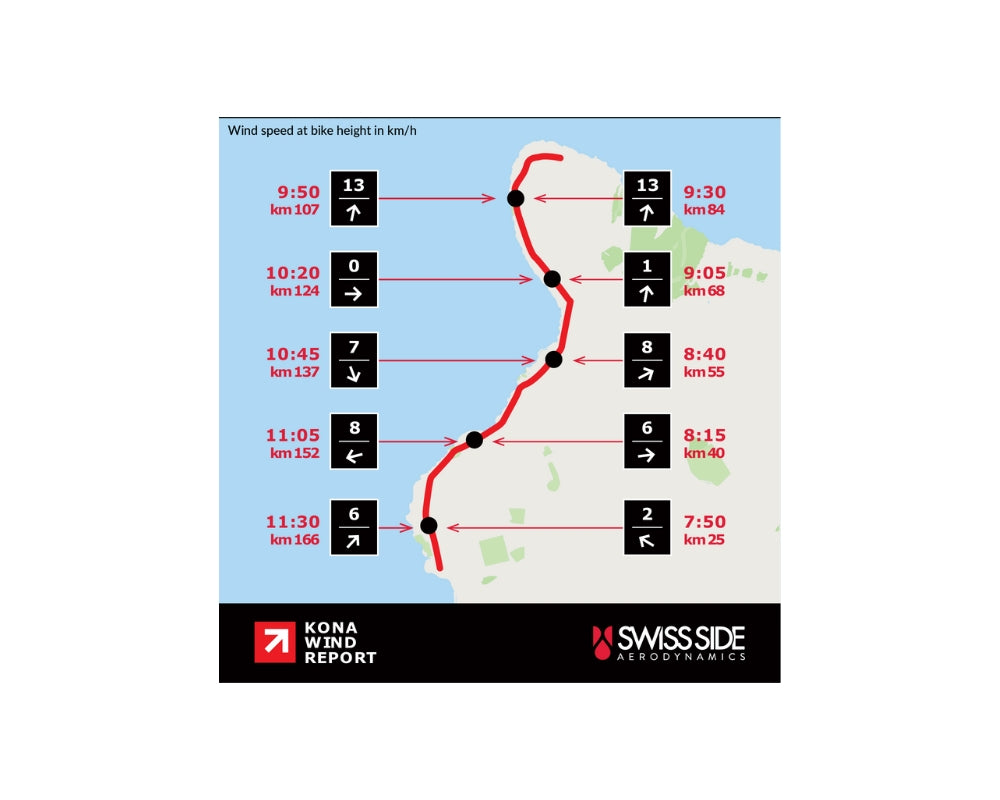 Daily wind reports were issued on our Social Media channel, detailing the results of the measurements each day leading up to the race. A race day wind forecast together with a recommended wheel setup was issued on the evening before the bike check-in.
We also used our new pressure measurement rake system, to find out how the wind and air conditions differentiate in Kona from what we measure in Europe and in the wind tunnel. This ensures that we develop our products in the right way to guarantee they make YOU faster in Kona.