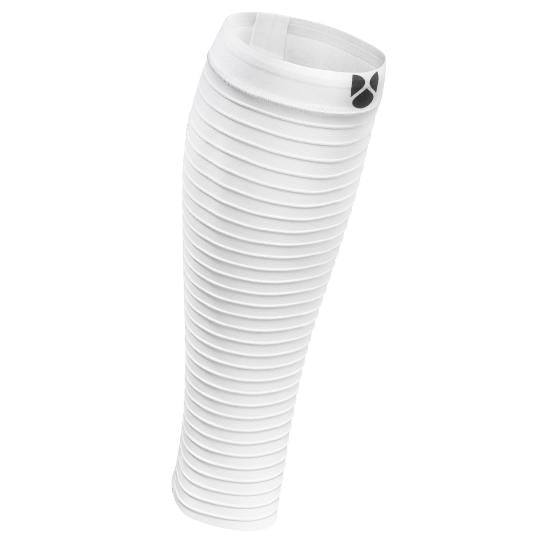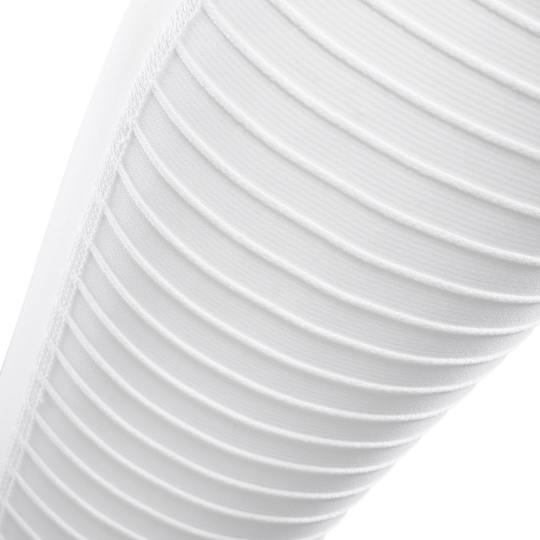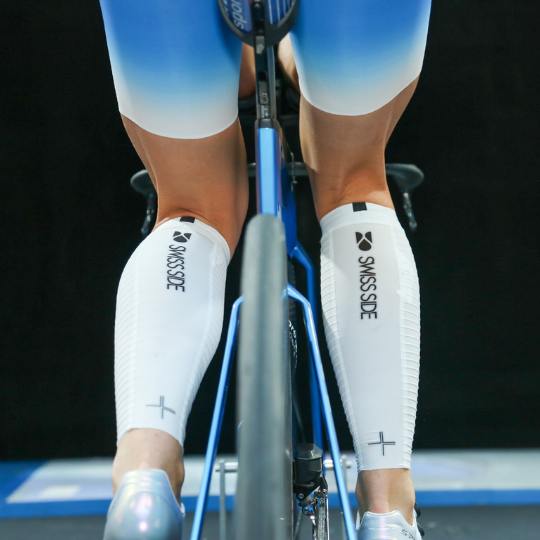 Developed by Swiss Side's aerodynamic experts, these sleeves are designed to reduce air drag to save up to 8 watts on the bike course of triathlon competitions. Suitable for all triathlete types they offer a non-compressive aero fit for easy application and removal during transitions.
Sizes: S: < 35 cm, M: 35 – 37 cm, L: >37 cm
Sizing tips: For a better fit, choose one size smaller if unsure. If you have thin ankles and larger calves, go for size M for a comfortable and secure fit.
Switzerland: Size S shipping from October 20th
What distinguishes them?
The development of the AERO CALF Sleeves involved extensive research, testing, and development. Our aerodynamics team took a pioneering approach by constructing an all-new in-house wind tunnel facility at the headquarters, with special functionality dedicated to sports textiles R&D. This enabled high-precision and efficient testing of over 50 fabric types in 135 different configurations.
By doing so, we were able to ensure the maximum performance benefit for the widest range of athletes in any conditions. 92% of all athletes tested confirmed robust aero drag savings, solely wearing the AERO CALF Sleeves. Accordingly, savings of up to 8 watts at 45km/h were achieved. The performance benefits extend consistently also to lower and higher speeds.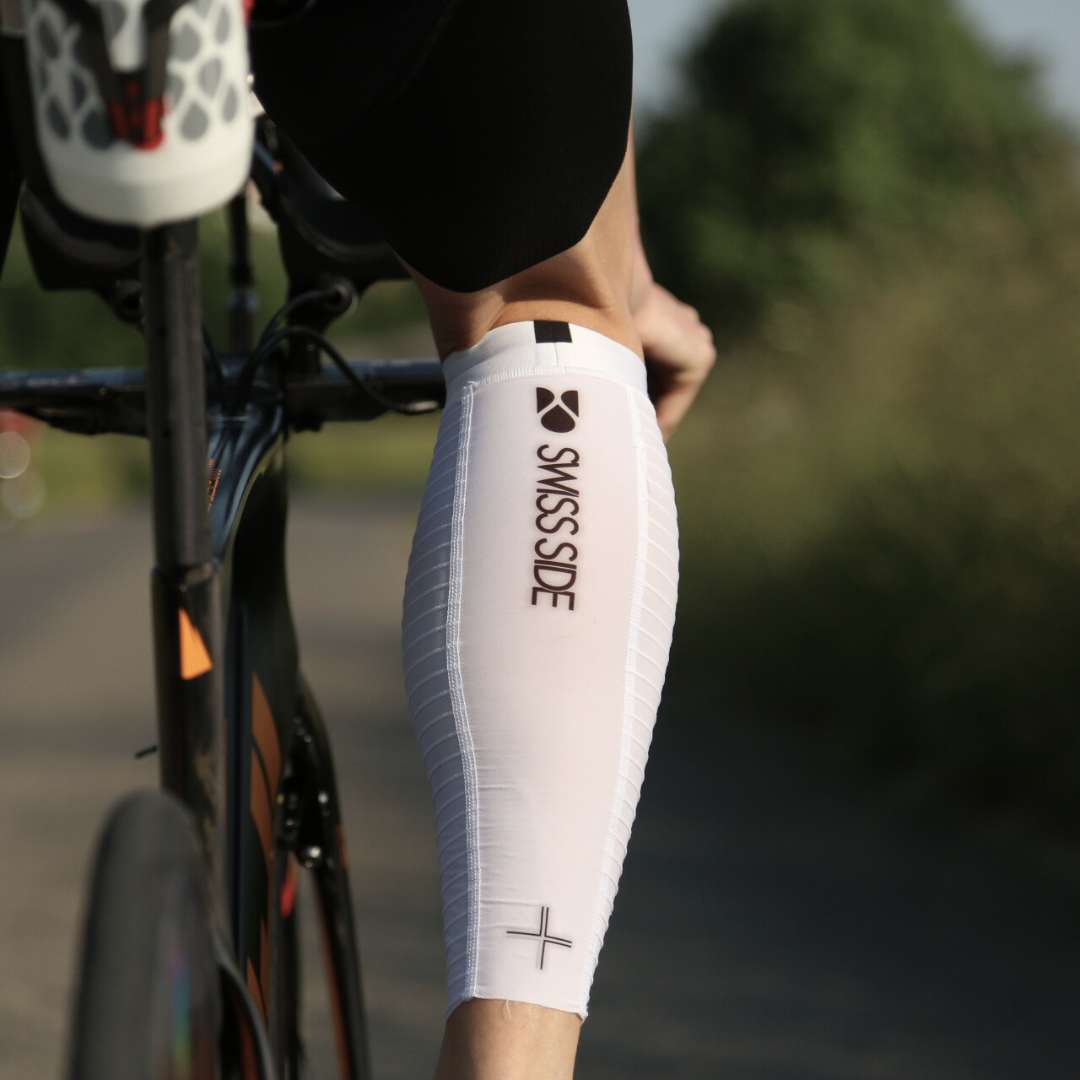 Revolutionary in R&D of textiles
The AERO CALF Sleeves are deliberately designed with a non-compressive fit to prevent any unintended physiological performance detriment when riding. This feature also allows for quick and easy application during the transition in non-wetsuit races. Recognizing the significance of comfort and thermal management in triathlon, the AERO CALF Sleeves incorporate breathable and high-cooling base fabrics, to facilitate optimal ventilation and temperature regulation, enabling athletes to perform at their highest level in all conditions. Wondering why the sleeves don't have fancy colors or designs, it is indeed a performance-driven decision, as the fabric sublimation process negatively impacts both the aerodynamic performance and breathability of the fabric.
Revolutionary in R&D of textiles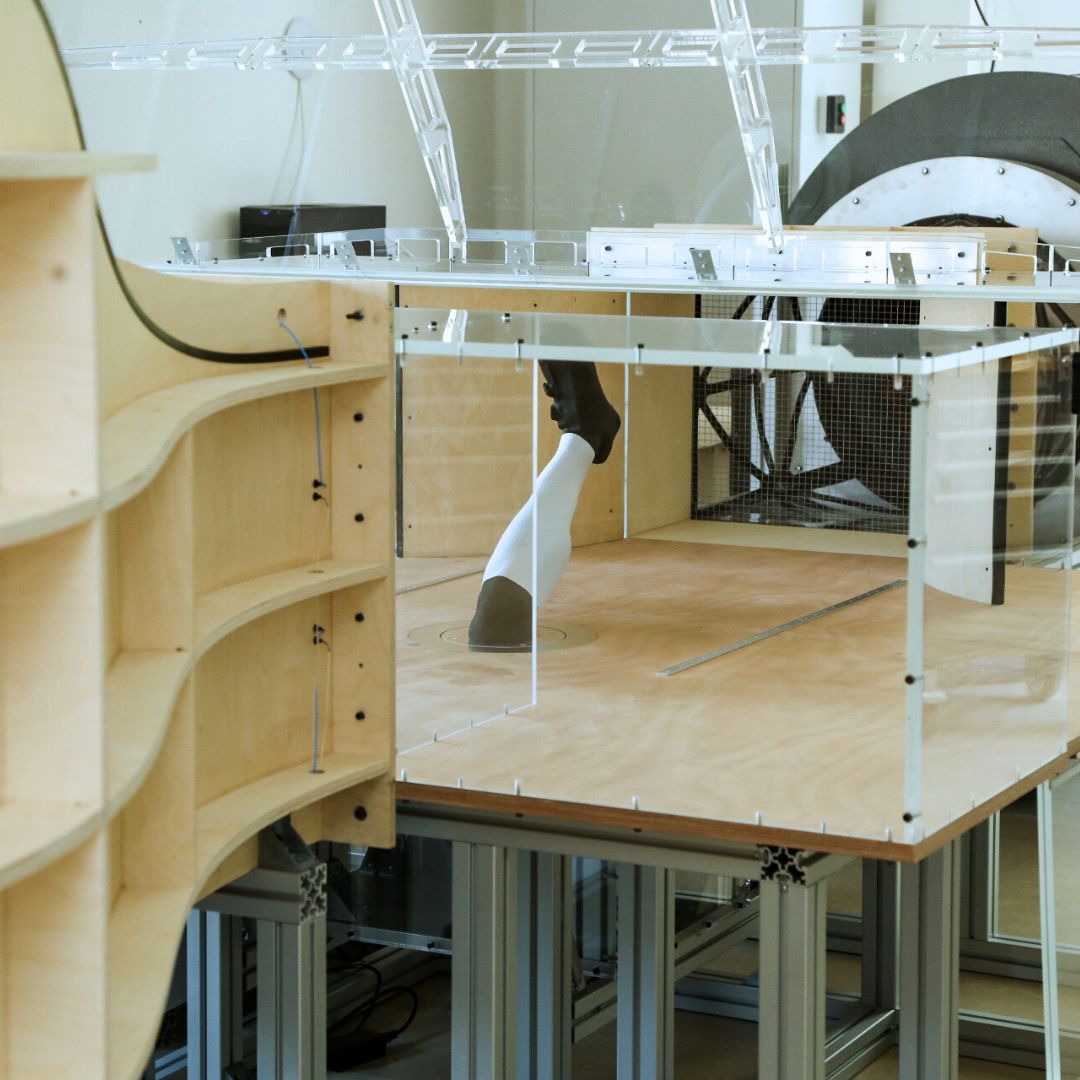 In-house wind tunnel
Swiss Side utilizes self-constructed and in-house wind tunnel facilities to rigorously test textiles, aiming to achieve optimal performance for the AERO CALF Sleeves.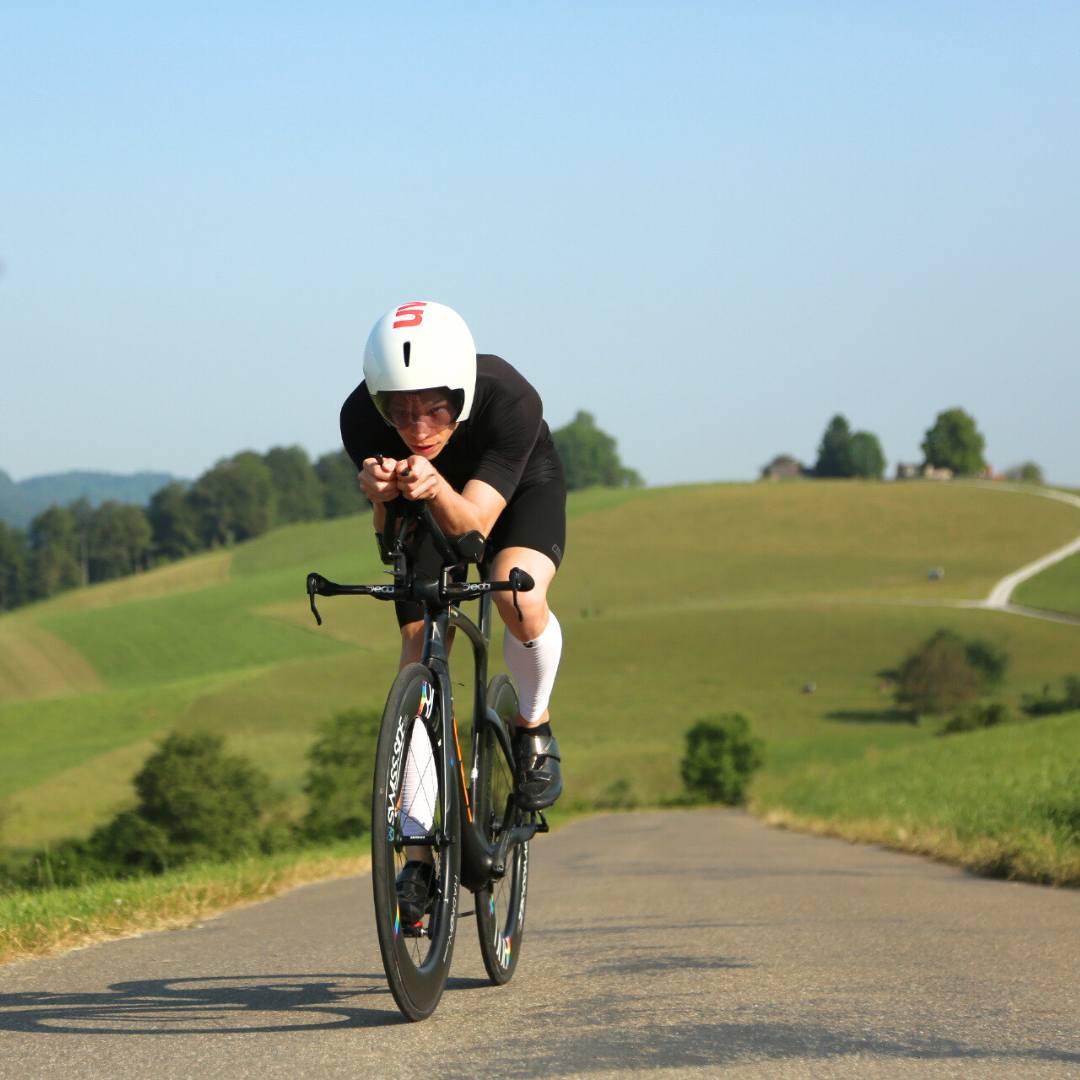 Real-world performance
Swiss Side`s real-world test of the AERO CALF Sleeves, which deliver a robust and significant aerodynamic performance benefit for athletes, regardless of their size, speed, or the wind conditions in which they ride
Redefining aerodynamics in textiles
Minimising aerodynamic drag is of utmost importance for performance. Recognising this challenge, we embarked on an 18-month R&D journey, resulting in the Swiss Side AERO CALF Sleeves.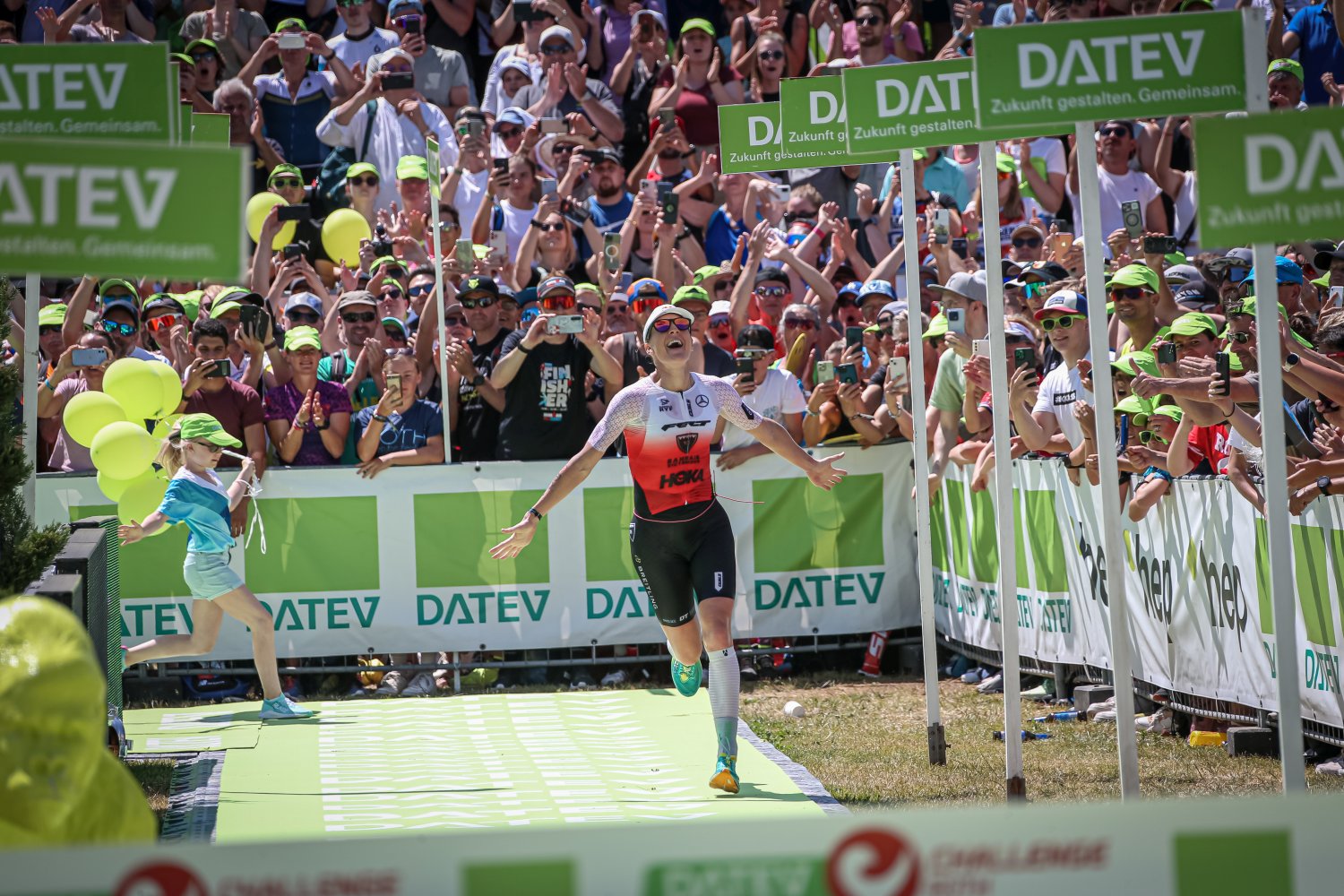 We are celebrating the winners and finishers of Challenge Roth 2023! Huge congratulations to the Queen of Roth 2023 Daniela Ryf who finished after 8 hours 8 minutes and 21 seconds. Following an...
Frequently asked questions to your AERO CALF Sleeves