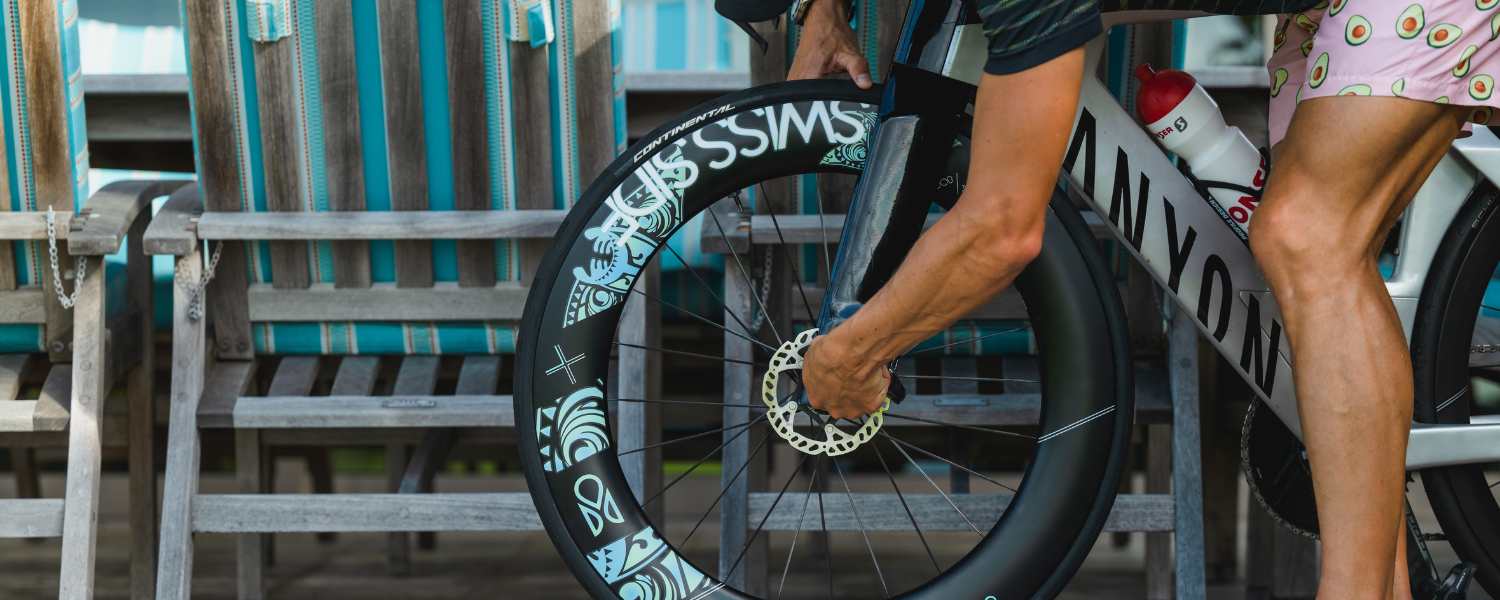 Swiss Side Technologies AG
This Privacy Policy describes how your personal information is collected, used, and shared when you visit or make a purchase from www.swissside.com (the "Site").
Personal information we collect

When you visit the Site, we automatically collect certain information about your device, including information about your web browser, IP address, time zone, and some of the cookies that are installed on your device. Additionally, as you browse the Site, we collect information about the individual web pages or products that you view, what websites or search terms referred you to the Site, and information about how you interact with the Site. We refer to this automatically-collected information as "Device Information."

We collect device information using the following technologies:

"Cookies" are data files that are placed on your device or computer and often include an anonymous unique identifier. For more information about cookies, and how to disable cookies, visit http://www.allaboutcookies.org.
"Log files" track actions occurring on the Site, and collect data including your IP address, browser type, Internet service provider, referring/exit pages, and date/time stamps.
"Web beacons", "tags", and "pixels" are electronic files used to record information about how you browse the Site.
"Local Storage / Web Storage" are data files that are saved within the user's browser.

Additionally when you make a purchase or attempt to make a purchase through the Site, we collect certain information from you, including your name, billing address, shipping address, payment information, email address, and phone number.  We refer to this information as "Order Information."  Our payment partners process your payments directly, and credit card information is not stored by us.

When we talk about "Personal Information" in this Privacy Policy, we are talking both about Device Information and Order Information.
How do we use your personal information?

We use the Order Information that we collect generally to fulfil any orders placed through the Site (including processing your payment information, arranging for shipping, and providing you with invoices and/or order confirmations).  Additionally, we use this Order Information to:

Communicate with you about your order.
Screen our orders for potential risk or fraud.
Verify proof of purchase for warranty purposes.
Contact you in the unlikely event of a product recall.
When in line with the preferences you have shared with us, provide you with newsletter information, promotions and advertising relating to our products or services.

We use the Device Information that we collect to help us screen for potential risk and fraud (in particular, your IP address), and more generally to improve and optimize our Site (for example, by generating analytics about how our customers browse and interact with the Site, and to assess the success of our marketing and advertising campaigns).

We also use Device Information to provide you with targeted advertisements or marketing communications we believe may be of interest to you.  For more information about how targeted advertising works, you can visit the Network Advertising Initiative's ("NAI") educational page at http://www.networkadvertising.org/understanding-online-advertising/how-does-it-work.

You can opt out of targeted advertising by following the following links:

Facebook- https://www.facebook.com/settings/?tab=ads

Google- https://www.google.com/settings/ads/anonymous

Additionally, you can opt out of some of these services by visiting the Digital Advertising Alliance's opt-out portal at:  http://optout.aboutads.info/.

Please note that we do not alter our Site's data collection and use practices when we see a Do Not Track signal from your browser.
With whom are we sharing your personal information?

We share your Personal Information with third parties to help us use your Personal Information, as described above.

We use Shopify to power our online store--you can read more about how Shopify uses your Personal Information here: https://www.shopify.com/legal/privacy.
We use Google Analytics to help us understand how our customers use the Site--you can read more about how Google uses your Personal Information here:https://www.google.com/intl/en/policies/privacy/.  You can also opt-out of Google Analytics here: https://tools.google.com/dlpage/gaoptout.
We use Google's G Suite for the storage of emails. https://gsuite.google.com/security/
Finally, we may also share your Personal Information to comply with applicable laws and regulations, to respond to a subpoena, search warrant or other lawful request for information we receive, or to otherwise protect our rights.
Your rights

If you are a European resident, you have the right to access personal information we hold about you and to ask that your personal information be corrected, updated, or deleted. If you would like to exercise this right, please contact us through the contact information below.

Additionally, if you are a European resident we note that we are processing your information in order to fulfil contracts we might have with you (for example if you make an order through the Site), or otherwise to pursue our legitimate business interests listed above.  Additionally, please note that your information will be transferred outside of Europe, including to Canada and the United States.
Data retention

When you place an order through the Site, we will maintain your Order Information for our records, unless and until you ask us to delete this information.
Changes

We may update this privacy policy from time to time in order to reflect, for example, changes to our practices or for other operational, legal or regulatory reasons.
Contact us

For more information about our privacy practices, if you have questions, or if you would like to make a complaint, please contact us by e-mail at contact@swissside.com or by mail using the details provided below:

Swiss Side Technologies AG, Bönirainstrasse 14, Thalwil, 8800, Switzerland
General terms and conditions

The content of www.swissside.com is the sole property of Swiss Side Technologies AG. In using this website you are deemed to have read and agreed to the following terms and conditions:
Exclusions and limitations

The information on this web site is provided on an "as is" basis. To the fullest extent permitted by law, this Company: excludes all representations and warranties relating to this website and its contents or which is or may be provided by any affiliates or any other third party, including in relation to any inaccuracies or omissions in this website and/or the Company's literature; and excludes all liability for damages arising out of or in connection with your use of this website. This includes, without limitation, direct loss, loss of business or profits (whether or not the loss of such profits was foreseeable, arose in the normal course of things or you have advised this Company of the possibility of such potential loss), damage caused to your computer, computer software, systems and programs and the data thereon or any other direct or indirect, consequential and incidental damages.

The above exclusions and limitations apply only to the extent permitted by law. None of your statutory rights as a consumer are affected.
Payment

Payment on this website my only be done via the Shopping Cart and its associated online payment options. Please refer separately to the relevant online payment system terms and conditions. All goods remain the property of the Company until full payment has been received.
Cancellation and refunds
General

Orders are generally processed and dispatched within 24 hours. An order can only be cancelled within 24 hours and if the product has not been dispatched. Please contact us immediately if you need to cancel an order. If you need to return a product, please contact us on contact@swissside.com
Returns

If you change your mind and you would like to return your merchandise, you may do so by contacting customer service at contact@swissside.com.

All unwanted merchandise must be returned within 30 days of purchase in pristine, unused condition and in its original packaging.

A re-stocking fee of EURO 20.00 will be charged for all returns processed.

Returns must be sent back to our Warehouse in Poland by registered post and at the cost of the purchaser.

Once the merchandise has been received, checked and approved, we will issue a refund or a credit note to the value of the order minus the EURO 20.00 re-stocking fee.

Any returns requested after the 30 day limit is at the discretion of Swiss Side.
Safety notice

The use of cycling products such as wheels carries elements of risk which may result in serious injury or death.

It is the rider's responsibility to regularly check their equipment and ensure it is safe for use. This includes but is not limited to checking the secure installation of sprockets, tubes & tyres, correct spoke tension, wheel alignment, wheel component wear, mounting fastener torque, tyre pressure and suitable tyre tread.

If you are at all unsure about the installation and maintenance of your product, please contact your local bike mechanic for assistance.

Tyre pressure limits and rider/system weights should always be respected.  This information can be found in the user manual and also on the website under the Additional Information tab in the product listing.