Front Wheel Price
$163.00 USD
Front Wheel Price
GRAVON Training Wheel
Aluminium Gravel Wheelset

This wheelset will help you get off paved roads and into gravel fun without breaking the bank. At less than 400 Euros, this 25- mm deep aluminium wheelset excels on all gravel adventures as well as on or off road training rides. Compatible with tyre widths up to 69 mm, they are the perfect mix to get (and keep you) hooked on gravel riding: a great everyday wheel with Swiss quality and durability: off-road, on point.
Wheel Selector / Compability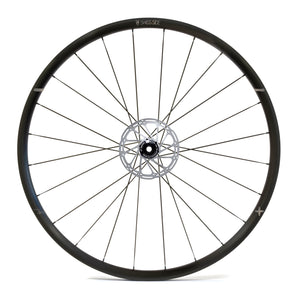 GRAVON 250 Front Wheel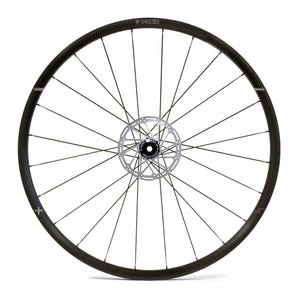 GRAVON 250 Rear Wheel
Total price for all items including VAT.
Total price for all items excluding VAT.
All products are shipped from our EU warehouse. Delivery to
Germany
is outside of the EU so
0% VAT
is applicable. The local authorities may charge you VAT & import duties upon delivery.
Prices exclude shipping costs which are calculated at checkout.
Shipping
Shipping costs are in addition to the pricing shown. Cost effective shipping is calculated based on your region at the checkout.
All products ship from our EU warehouse located in Poland and/or Germany.
For EU customers, all pricing shown includes local VAT. Courier delivery time is typically 3-5 days.
For international customers, including Switzerland and non-EU countries, all pricing shown is without VAT. Import duties and taxes (VAT) may be charged separately by your country's authorities upon receiving your shipment. International delivery times vary depending on the shipping option chosen. Courier deliver is typically 3-15 days worldwide.
The Swiss Side HADRON² DISC Rear Wheel for Rim Brake is not for sale or use in the USA and/or Canada. Any orders will be cancelled.
Package Includes
Tubeless tape 27mm, Tubeless valve 32 mm
Tyre Size
All tyres from 30mm to 69mm can be used on this rim. We recommend using a 32mm to 50mm tyre. Please check User Manual for max. tyre pressure.
Rider Weight / Safety Notice
The maximum total system weight (bike + rider) for the GRAVON wheelset is 130kg.
`
| Tyre of Riding | Time Trial | Road Racing | Training | Alps |
| --- | --- | --- | --- | --- |
| | | | | |