Rear Wheel Price
$757.00 USD
HADRON² Classic 500 Disc Brake
The HADRON² Classic 500 offers top-level aero performance, whether on twisty mountain passes, flat time trial courses or everything in-between at an affordable price. Their shallow rim profiles are designed to maximise handling and aero stability in high wind conditions by minimising the sensitivity to gusty crosswinds. The 20mm inner rim width is optimum for minimum rolling resistance with 25mm and 28mm tyres and remains compatible with even wider tyres. Full carbon clincher, tubeless ready construction. UCI approved. Includes lifetime warranty for material and workmanship defects and a Fair-Share-Policy for any other riding damage.
Color options available:
ADD CONTINENTAL GP5000 TYRES & TUBES
ADD CONTINENTAL GP5000 TYRES & TUBES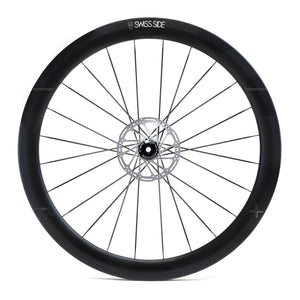 HADRON² Classic Front Wheel Disc Brake / 500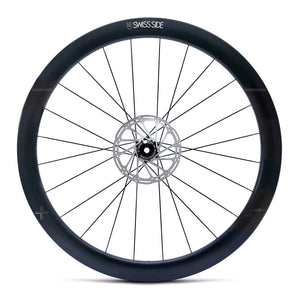 HADRON² Classic Rear Wheel Disc Brake / 500
Total price for all items including VAT.
Total price for all items excluding VAT.
All products are shipped from our EU warehouse. Delivery to
Germany
is outside of the EU so
0% VAT
is applicable. The local authorities may charge you VAT & import duties upon delivery.
Prices exclude shipping costs which are calculated at checkout.
| Weight / Rim | Front Wheel | Rear Wheel | Wheel Set | Aero Profile Height | Max. Rim Width | Brake Track Width |
| --- | --- | --- | --- | --- | --- | --- |
| HADRON² Classic 500 Disc Brake | 747g | 895g | 1642g | 50mm | 27mm | N/A |
| HADRON² Classic 625 Disc Brake | 848g | 996g | 1844g | 62.5mm | 30mm | N/A |
| HADRON² Classic 800 Disc Brake | 891g | 1038g | 1929g | 80mm | 32mm | N/A |
| HADRON² DISC Rear Wheel Disc Brake | N/A | 1100g | N/A | N/A | N/A | N/A |
Description
Maximum aero performance and durability for an affordable price! Using the latest in aerodynamic and engineering development methods transferred from Formula 1, the HADRON² Classic rims are full carbon and tubeless ready, using the same race & award winning aero rim shapes as the HADRON² Ultimates. All Swiss Side HADRON² are designed for minimising the drag of the wheels but also on the bike & rider system. This is achieved by ensuring maximum aero stability and predictability in the wind so that the rider remains in their aero position for the maximum time. The HADRON² Classic is built with ultra durable DT Swiss hubs custom made for Swiss Side's requirements, together with their Aero Comp spokes. Manufactured through DT Swiss, once again the highest possible Swiss quality and durability is assured.
Compatibility
Shimano 10,11,12 speed freehub as standard. Also SRAM 10,11 speed compatible.  Free hub kits available for order separately: Campagnolo 10,11, 12 speed, and 12-speed XDR Driver 
Hub
DT Swiss 370 Classic, custom for Swiss Side. Brake Interface: Disc Center Lock; Axle System as delivered: 12 x 100mm thru axle front; 12 x 142mm thru axle rear; Disc brake wheel hubs are also supplied with interchangeable end caps for the following axle configurations: 5mm x 100mm QR front axle; 5mm x 135mm QR rear axle; 12mm x 135mm rear thru-axle. For DISC Rear Wheel: DT Swiss 180 DICUT, 36T Ratchet EXP. Disc Brake Interface: Disc Center Lock; 12/142mm Axle System.
Spokes
DT Swiss Aero Comp J-bend spokes with DT Swiss pro lock hidden aluminium nipples.
Front Disc Brake (2-cross pattern): 24 spokes.
Rear Disc Brake (2-cross pattern): 24 spokes.
Bearings
High end stainless steel bearings
Low friction thanks to single sided seals
2080 N load capacity per bearing
Minimal bearing clearance
Shipping
Shipping costs are in addition to the pricing shown. Cost effective shipping is calculated based on your region at the checkout.
All products ship from our EU warehouse located in Poland and/or Germany.
For EU customers, all pricing shown includes local VAT. Courier delivery time is typically 3-5 days.
For international customers, including Switzerland and non-EU countries, all pricing shown is without VAT. Import duties and taxes (VAT) may be charged separately by your country's authorities upon receiving your shipment. International delivery times vary depending on the shipping option chosen. Courier deliver is typically 3-15 days worldwide.
The Swiss Side HADRON² DISC Rear Wheel for Rim Brake is not for sale or use in the USA and/or Canada. Any orders will be cancelled.
Package Includes
Tubeless ready rim tape (pre-installed), Valve extension, Tubeless valve, QR skewers.
For full carbon DISC Rear Wheel: Tubeless valve, valve spacer, pump adapter, spare valve cover, wheel bag.
Disc brake wheels DO NOT come with the "lock nut" / disc brake rotor lock ring– this is specific to the bike.
Tyre Size
All tyres from 25mm to 64mm can be used on this rim. We recommend using a 25mm tyre on the front. If  additional comfort is desired, a 28mm tyre can be used  on the rear. We do not recommend tyres greater than 30mm width for maximimising aerodynamic performance.
Rider Weight / Safety Notice
The maximum total system weight (bike + rider) for the HADRON² Classic disc brake wheelset is 110kg. Tyre pressures of 120psi should not be exceeded.
Profile Depth
HADRON² DISC Rear Wheel Disc Brake
Aero Drag
HADRON² DISC Rear Wheel Disc Brake
Aero Wind Stability
HADRON² DISC Rear Wheel Disc Brake
Weight
HADRON² DISC Rear Wheel Disc Brake
Stiffness
HADRON² DISC Rear Wheel Disc Brake
PERFORMANCE DELTAS FOR WHEEL COMBINATIONS
Wind Tunnel Data measured on 2018 model Canyon Speedmax CF SLX at 45km/h
Wheel Setup Front / Rear
Drag (W)
DIFFERENCE (W)
STEERING MOMENT (Nm)
DIFFERENCE (%)
800/DISC
57.10
-1.80
1.29
0%
800/800
58.90
0.00
1.29
0%
625/800
60.00
1.10
0.97
-25%
625/625
60.20
1.30
0.97
-25%
500/800
61.70
2.80
0.71
-45%
500/625
62.10
3.20
0.71
-45%
500/500
62.70
3.80
0.71
-45%

*Performance difference relative to the 'aero setup' - 800 / 800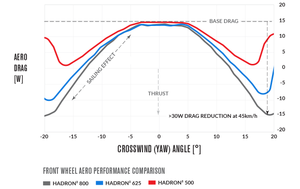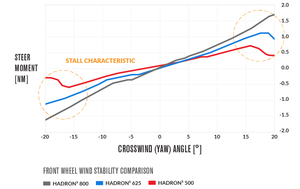 Speed
Power
Drag Reduction
40km
90km
180km
45km/h
35km/h
350W
180W
13.2W
6.2W
0m 50s
0m 56s
1m 41s
2m 06s
3m 22s
4m 12s
45km/h
35km/h
350W
180W
15.7W
7.4W
0m 54s
1m 07s
2m 01s
2m 30s
4m 01s
5m 00s
45km/h
35km/h
350W
180W
17W
8W
0m 58s
1m 12s
2m 11s
2m 43s
4m 22s
5m 25s

HADRON² DISC Rear Wheel / FW 800

45km/h
35km/h
350W
180W
18.8W
8.8W
1m 04s
1m 20s
2m 25s
3m 00s
4m 50s
5m 01s

*Drag reduction given relative to standard road wheel set.
`
| Tyre of Riding | Time Trial | Road Racing | Training | Alps |
| --- | --- | --- | --- | --- |
| | | | | |
| | | | | |
| | | | | |
| HADRON² DISC Rear Wheel Disc Brake | | | | |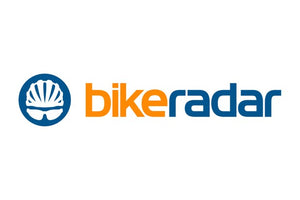 HADRON² Ultimate 500 Disc Brake - Bikeradar Review (Dec. 2021)

Robin Wilmott, technical writer for bikeradar.com, has tested our HADRON² Ultimate 500 Disc Brake wheels. Check out what he has to say in his official report.

Verdict: 

If you want a fit-and-forget, reliably rapid all-conditions wheelset, the Ultimate 500 is a classy option.

- Stiff enough for effective sprinting and short, steep climbs, and light enough to maintain a high pace on long ascents.

- For all-round daily riding, they're an ideal blend of aero and physical efficiency, with no performance or practical compromises.
December 01, 2021
HADRON² Ultimate 500 disc brake - RoadBIKE Review (Aug. 2020)

The editors of RoadBIKE magazine tested the HADRON² Ultimate 500 for disc brake and wrote an extensive review about the new wheel set. Read entire HADRON² Ultimate 500 review (in German).

Verdict:

High quality construction
Light weight wheel set with quick uphill acceleration
Quick response
At a faster speed great sailing effect
Stable in high crosswinds
Smooth and predictable

Long-term test review will follow. Stay tuned.
August 25, 2020