Cube
Collaboration & Partnership
Aerium Development Project
After the highly successful development of the CUBE Aerium C:68 for Kona 2015, collaborators Swiss Side and CUBE have formed an official partnership. By combining their respective areas of expertise, the two brands have pursued a goal to develop the fastest triathlon time trial bike in the world.
Project Kona 2016
Andreas Raelert's new bike was unleashed at the 2016 Ironman World Championships in Kona, Hawaii.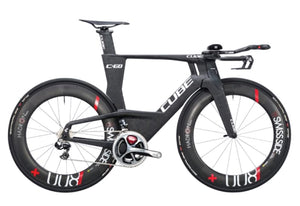 The Cube Aerium C:68
Our very first partner project: Andreas Raelert' s 2015 Kona bike, which Raelert rode to a sensational second place finish at the Ironman World Championships in Hawaii.