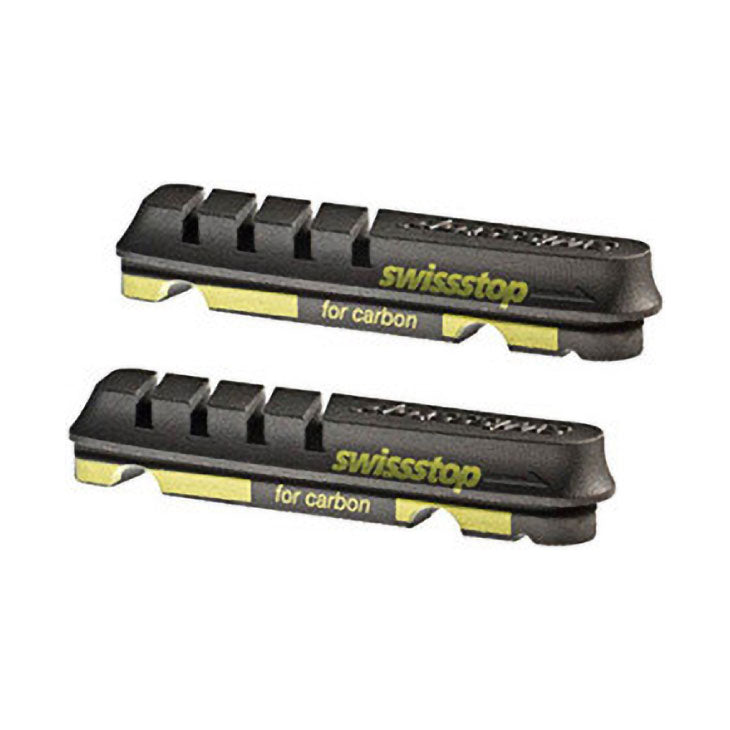 The SwissStop Black Prince Flash Pro are carbon specific pads approved for 2018 onwards Swiss Side HADRON Ultimate & Classic aero wheels. These pads are designed to ensure the best performance and minimal risk of damage to your carbon wheels. With Swiss Side approved pads, you can rely on superior brake modulation and reduced wear and tear.
Always use Swiss Side approved brake pads for your carbon wheels. Failure to do so can lead to damage to the wheel and will void the warranty.
Carbon specific brake pad set (1 pair of pads for 1 wheel).
---
Did you forget something?
---