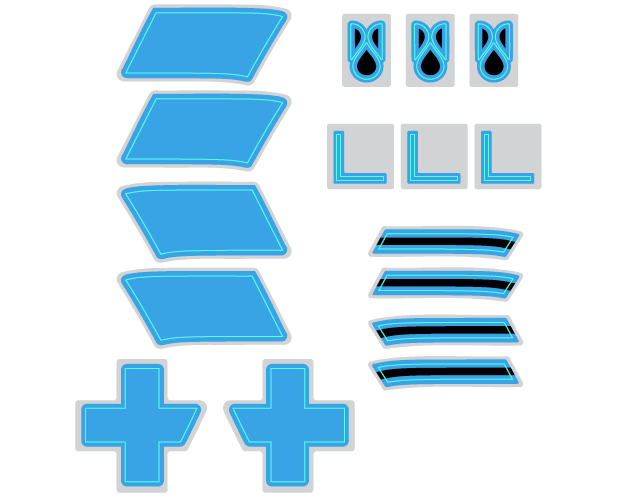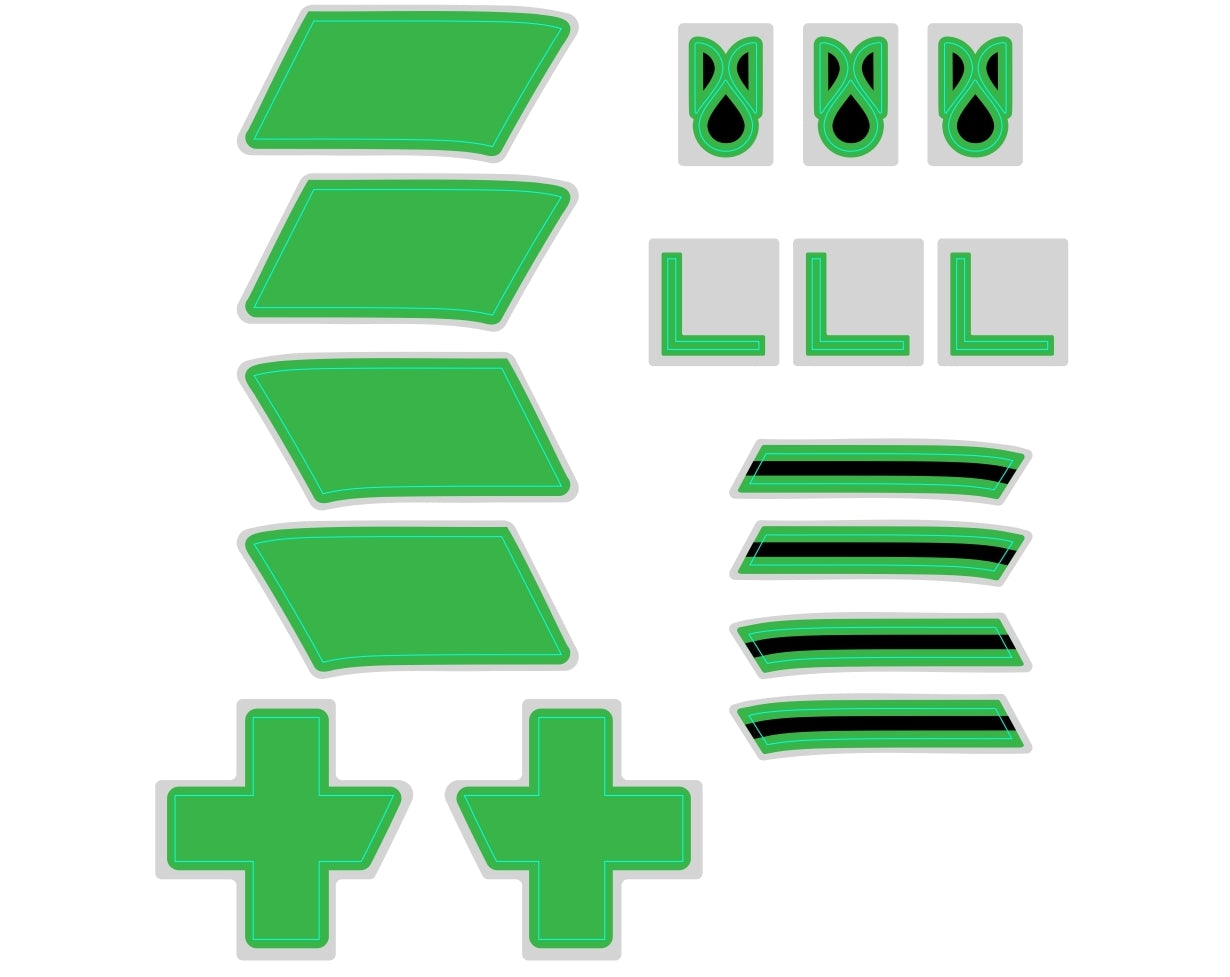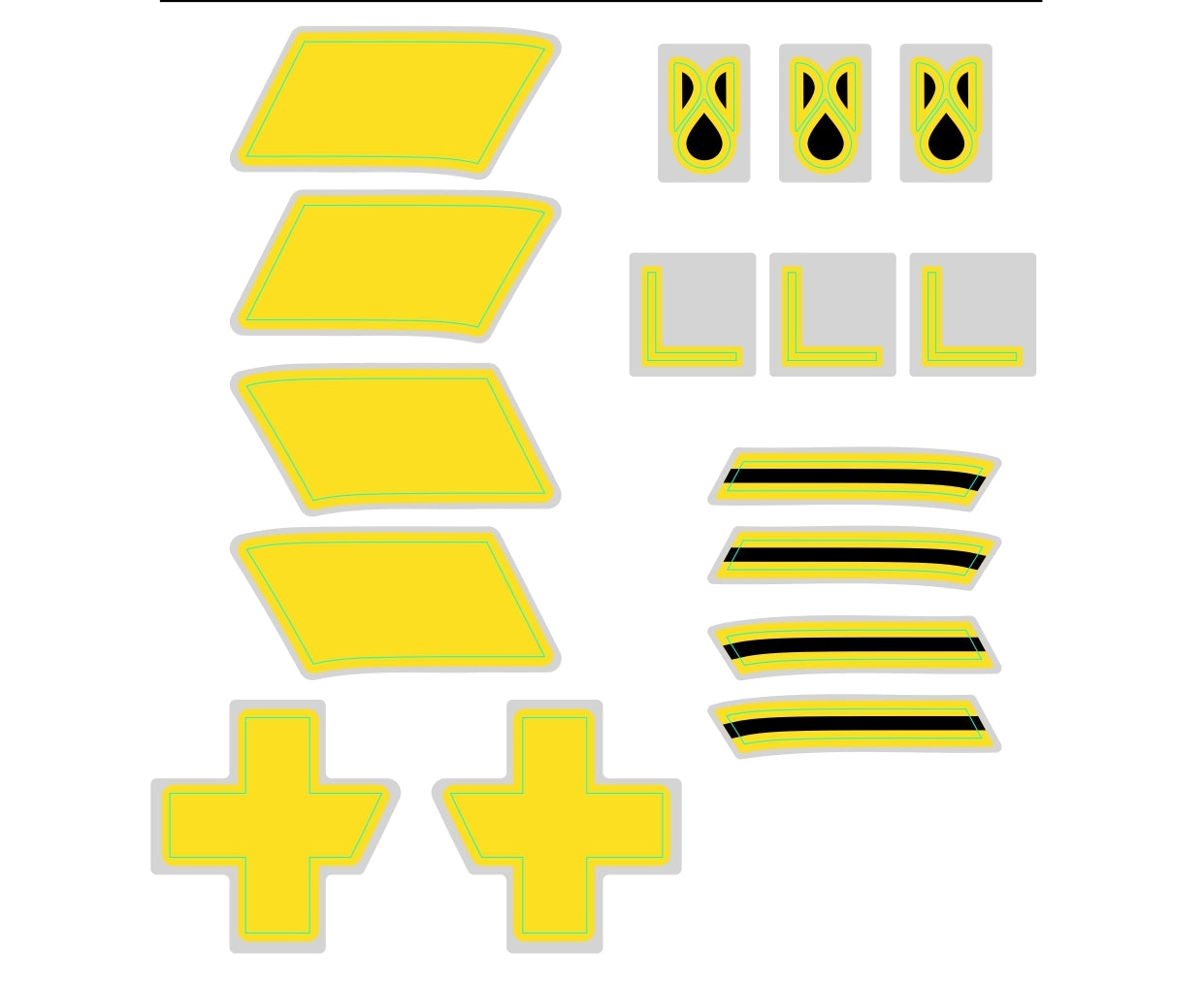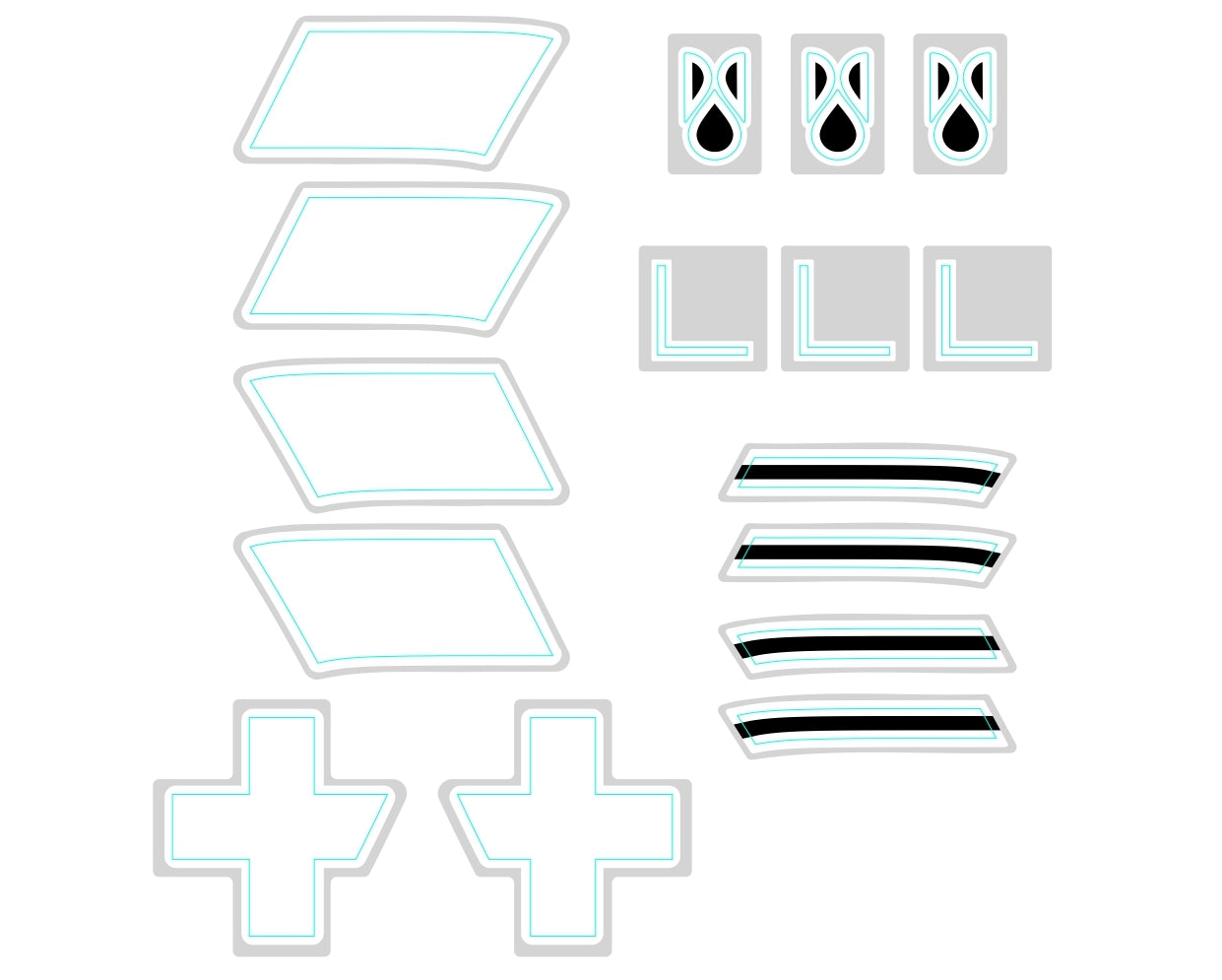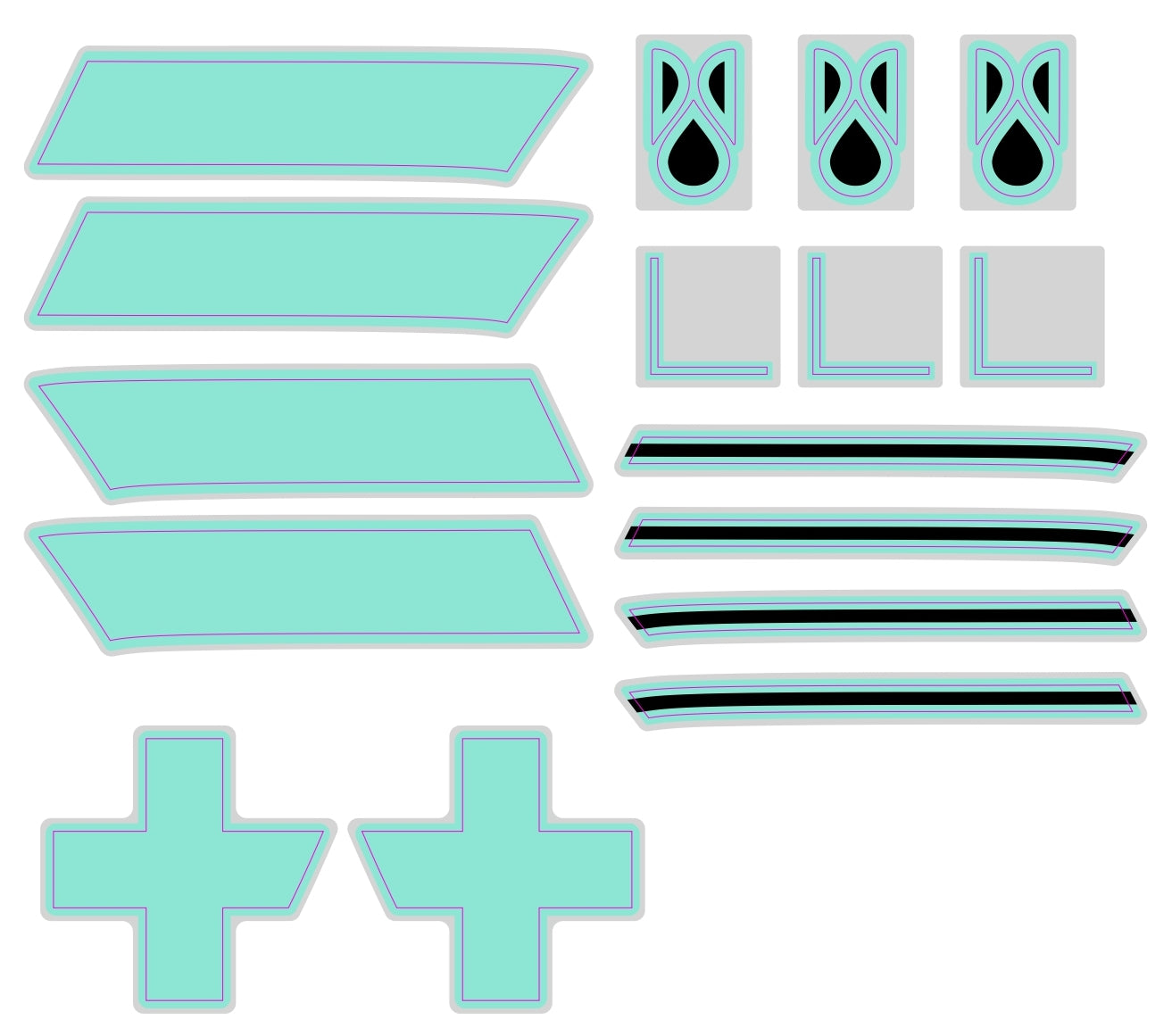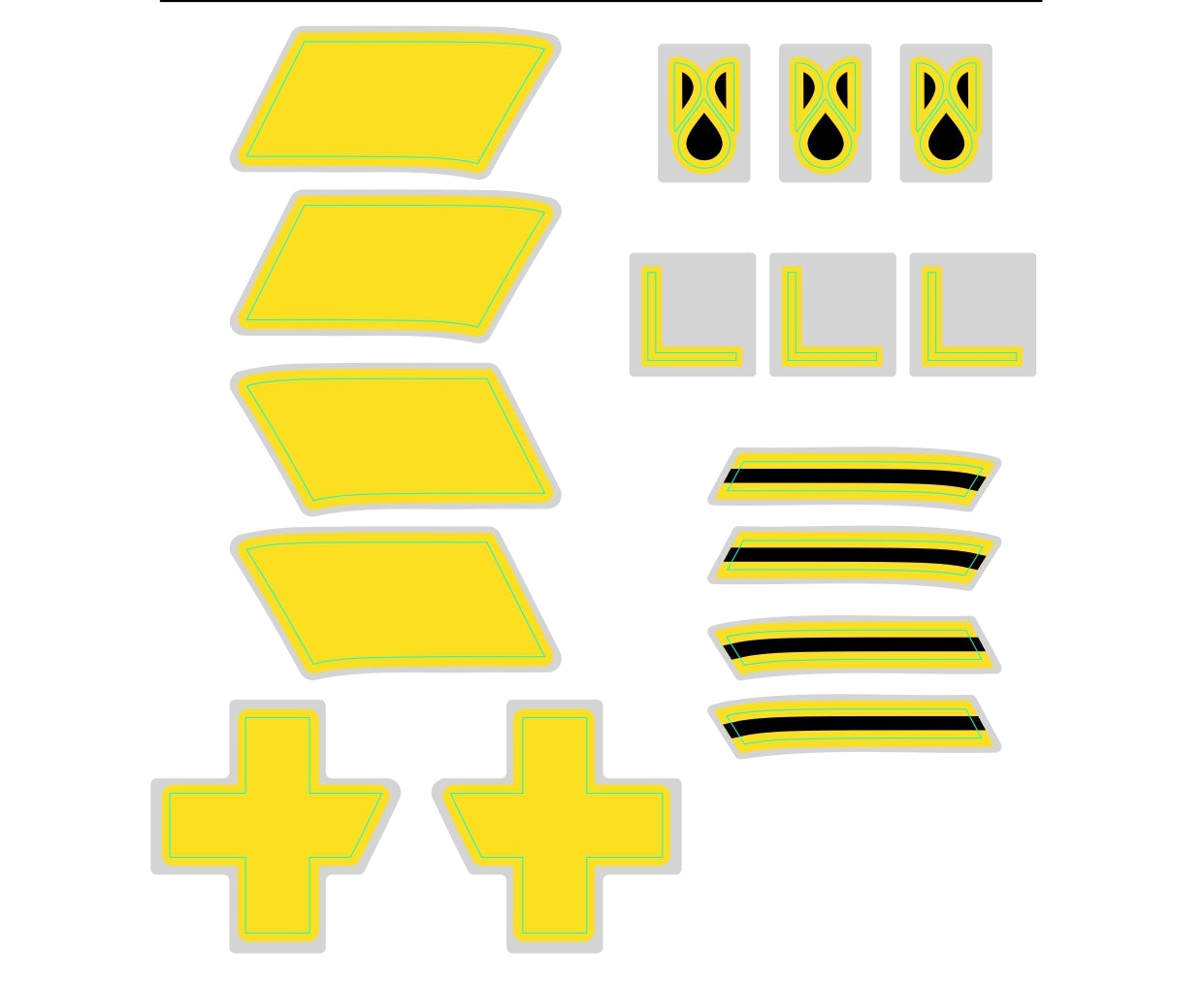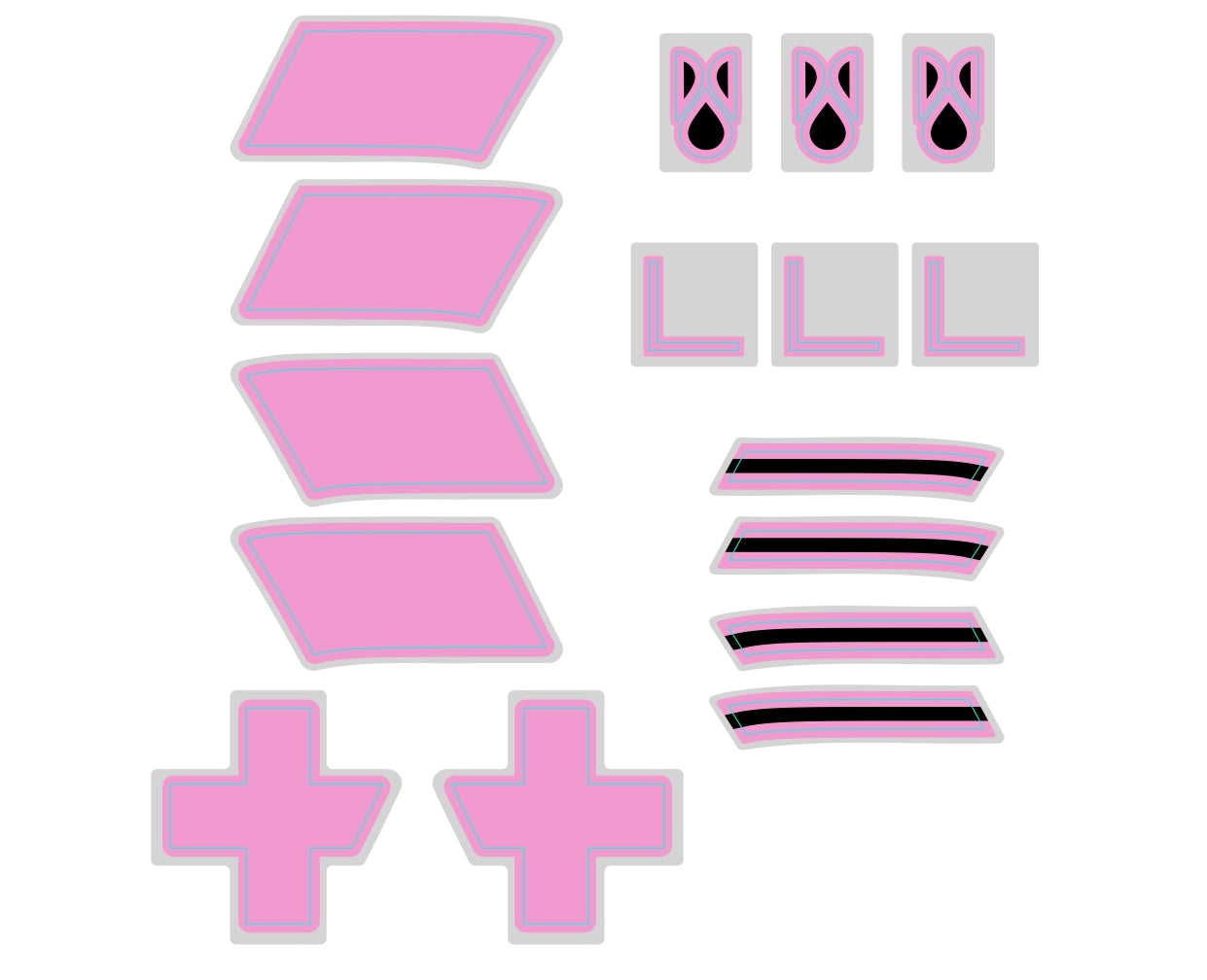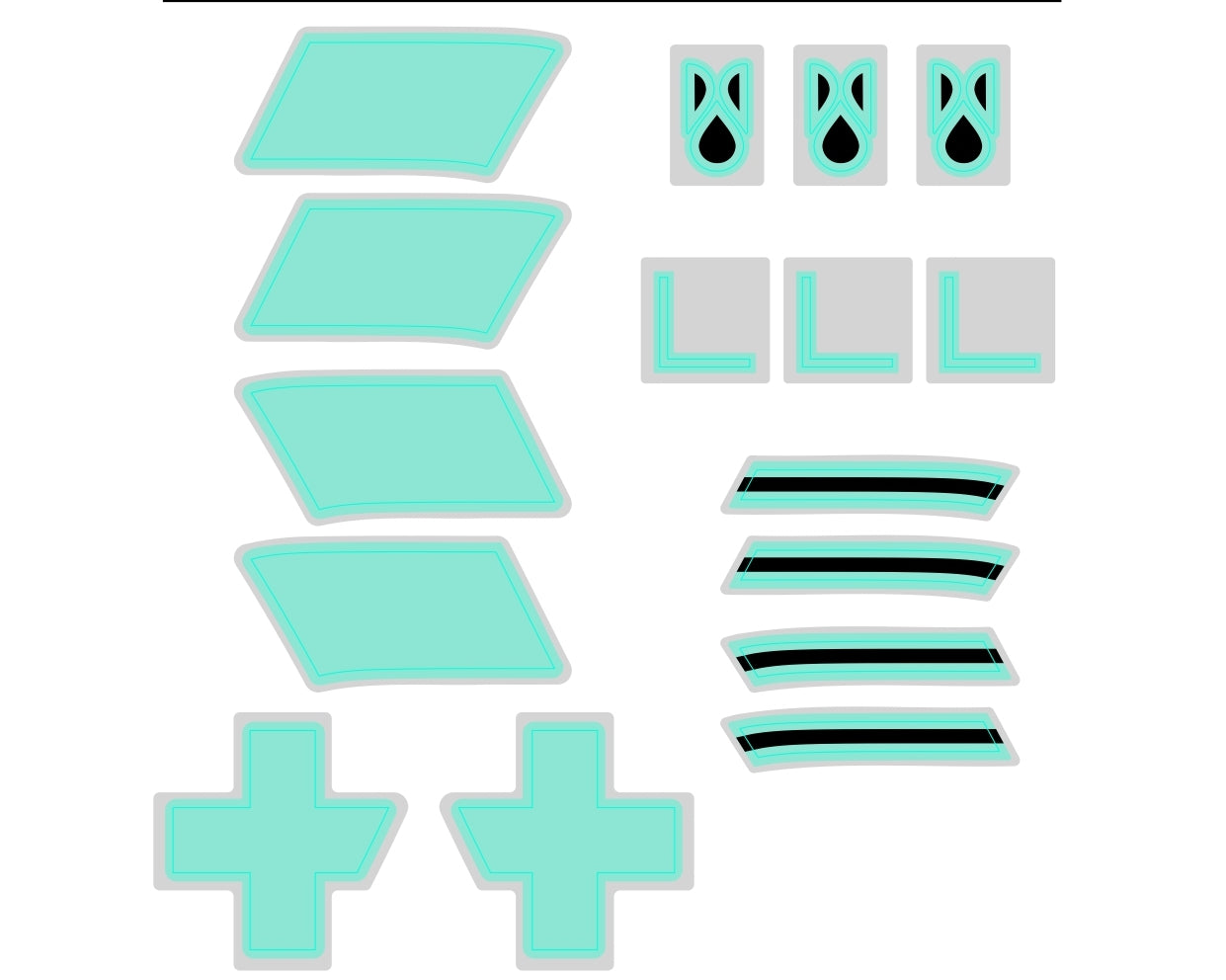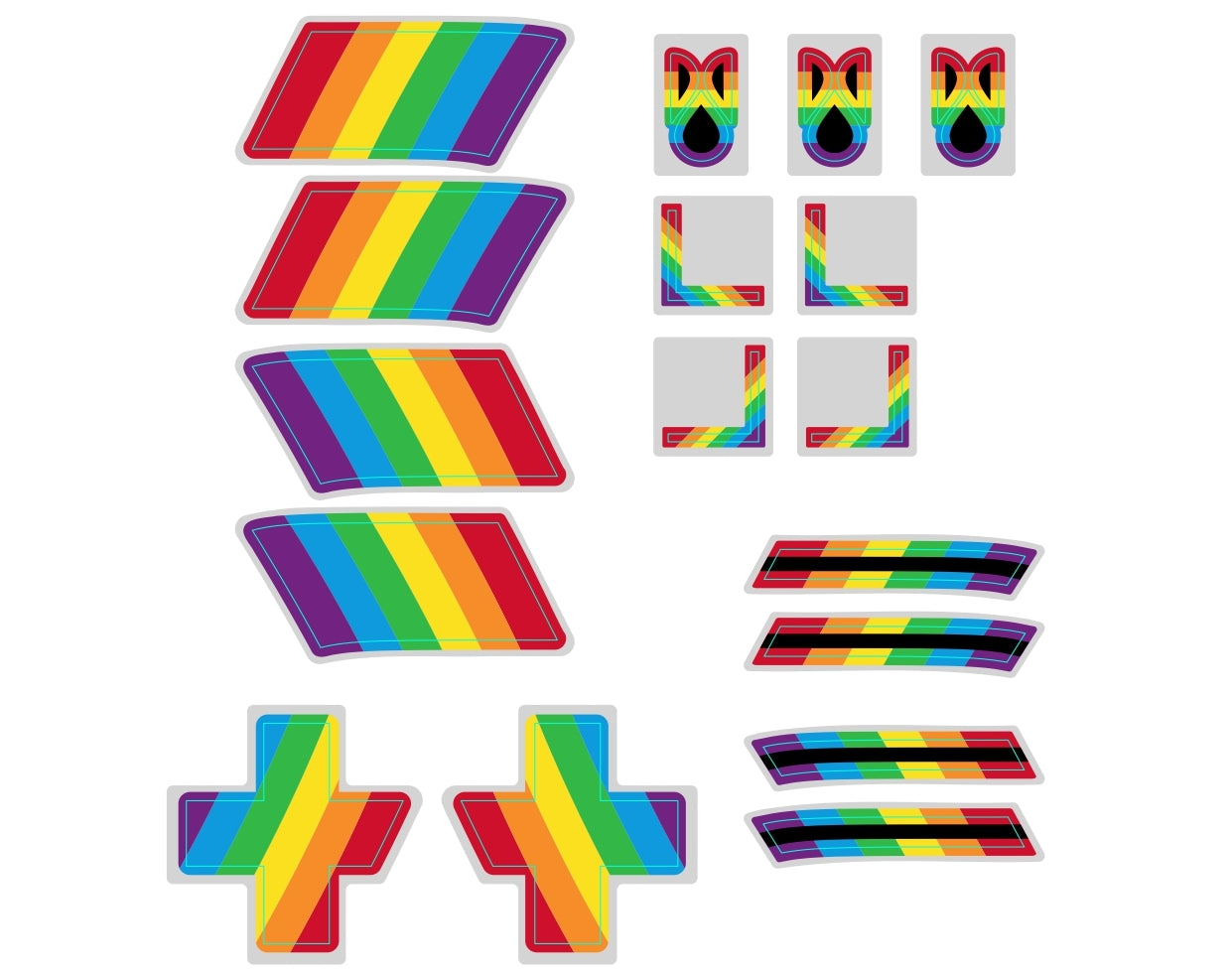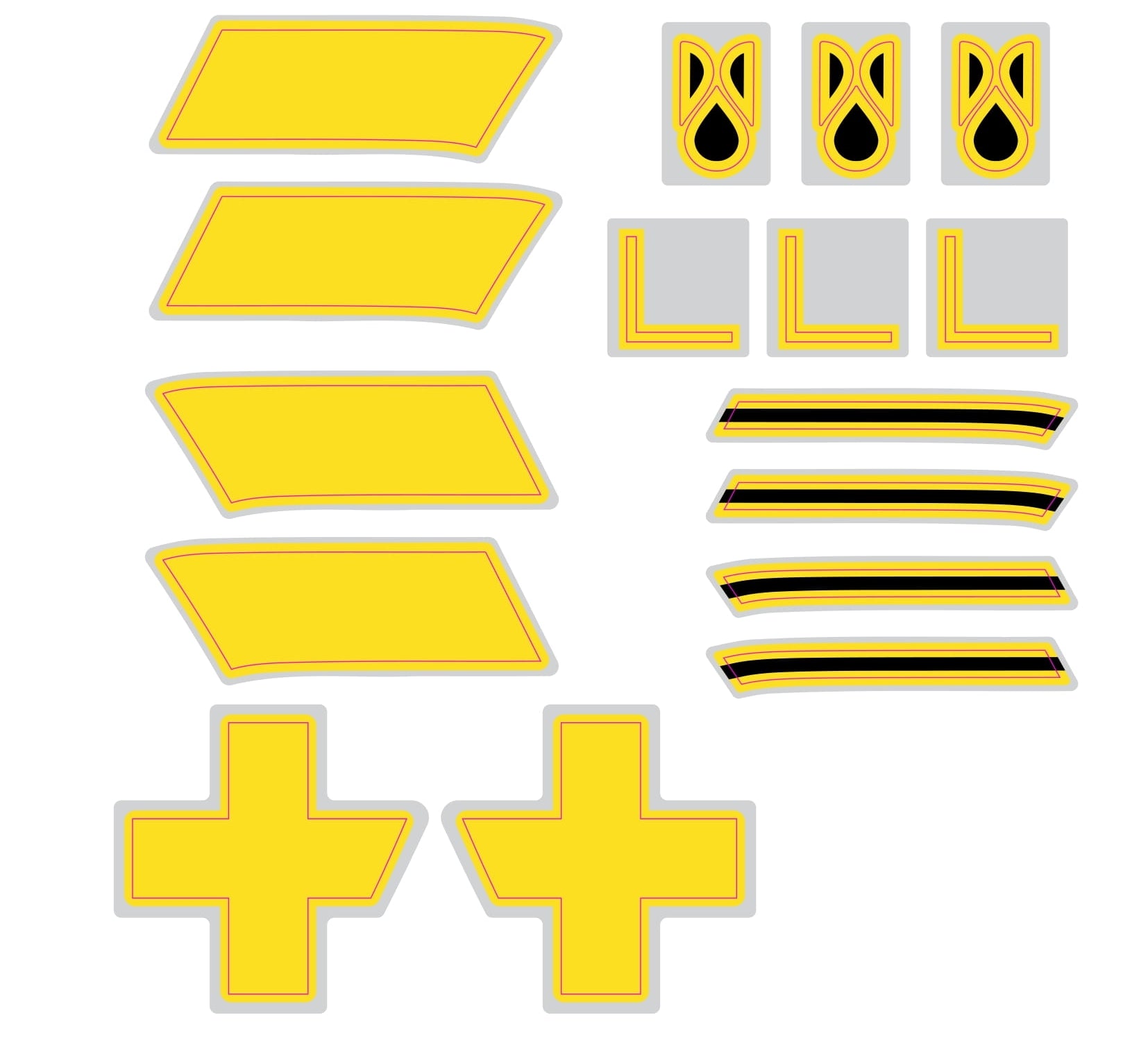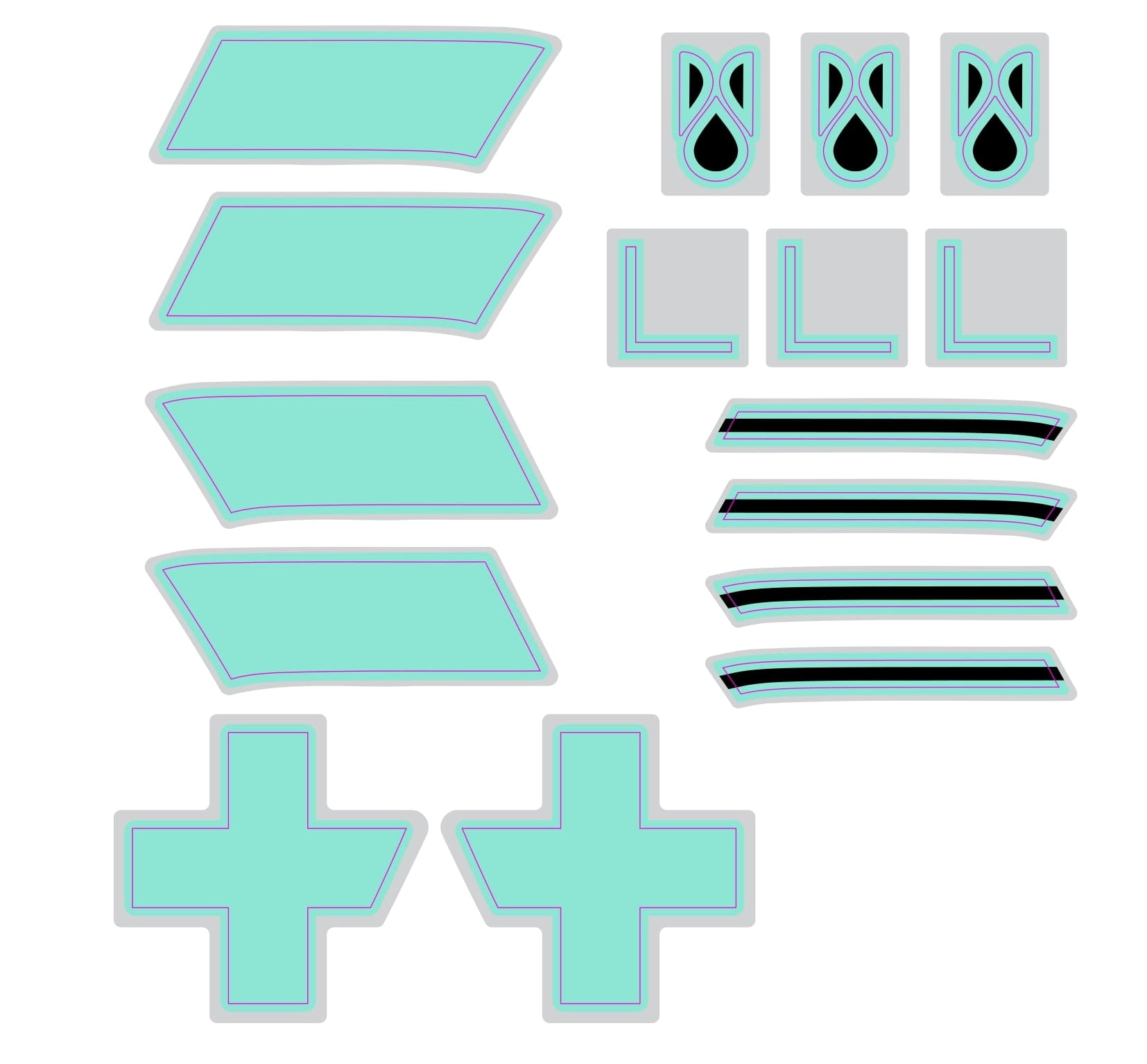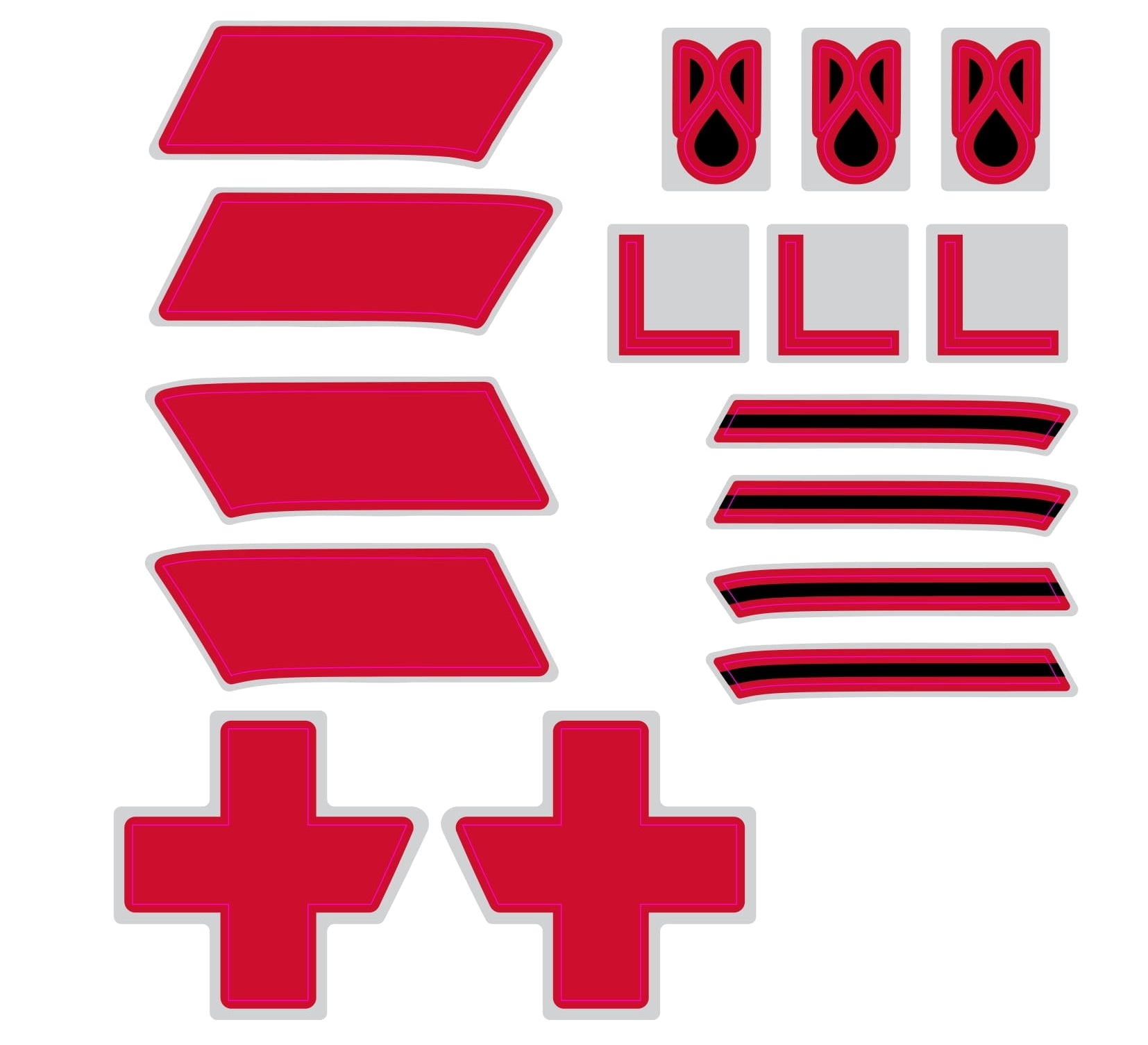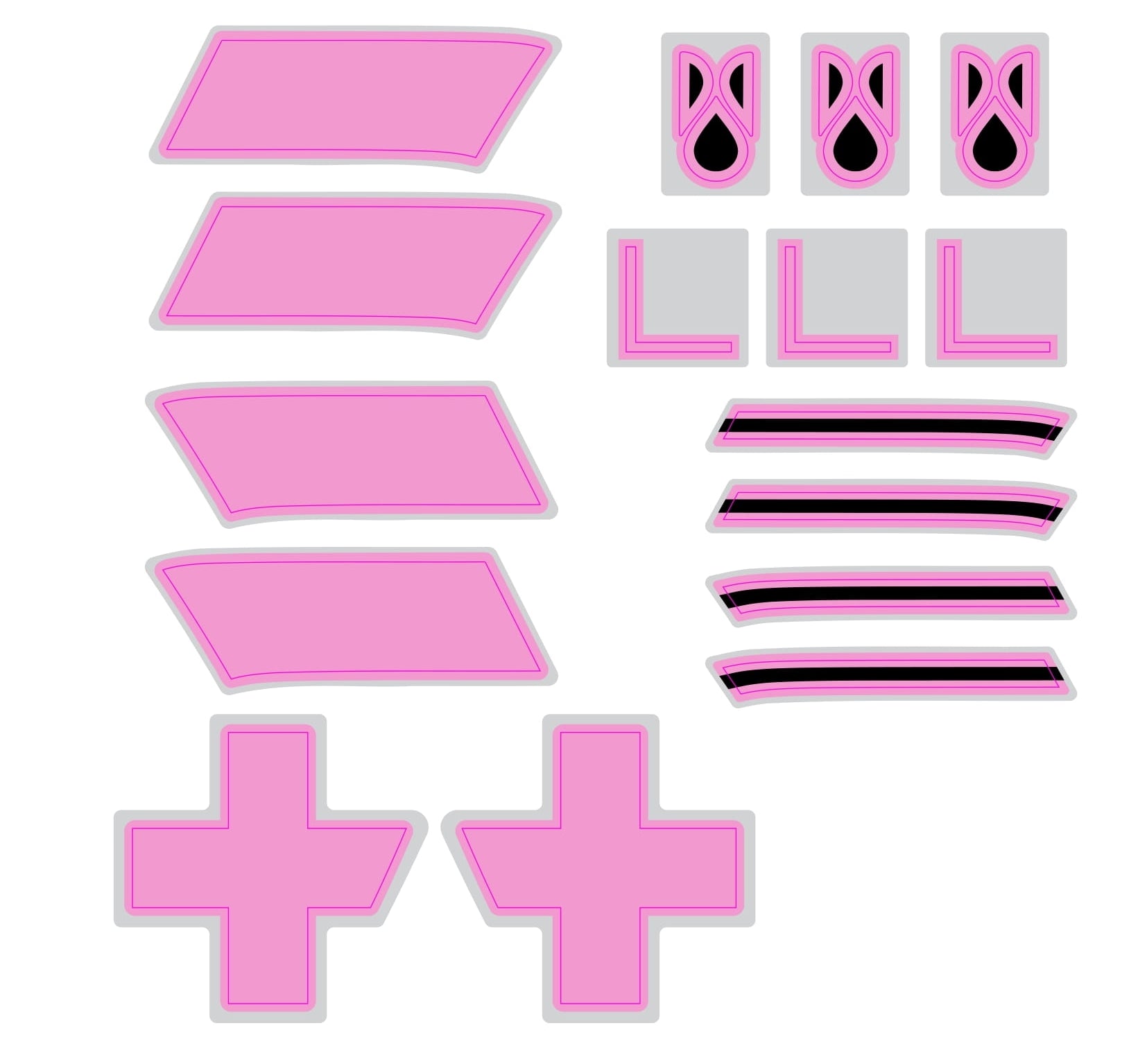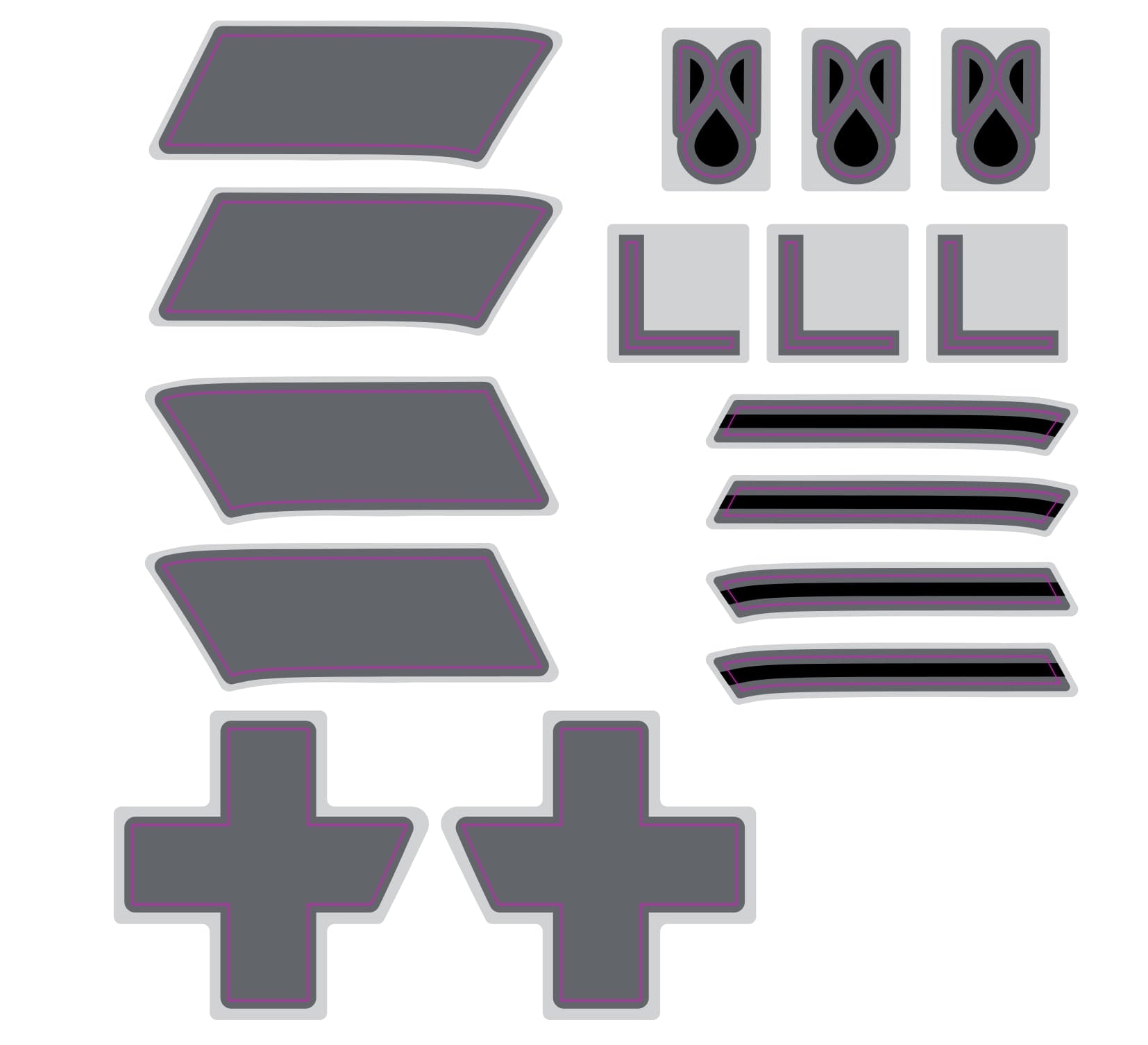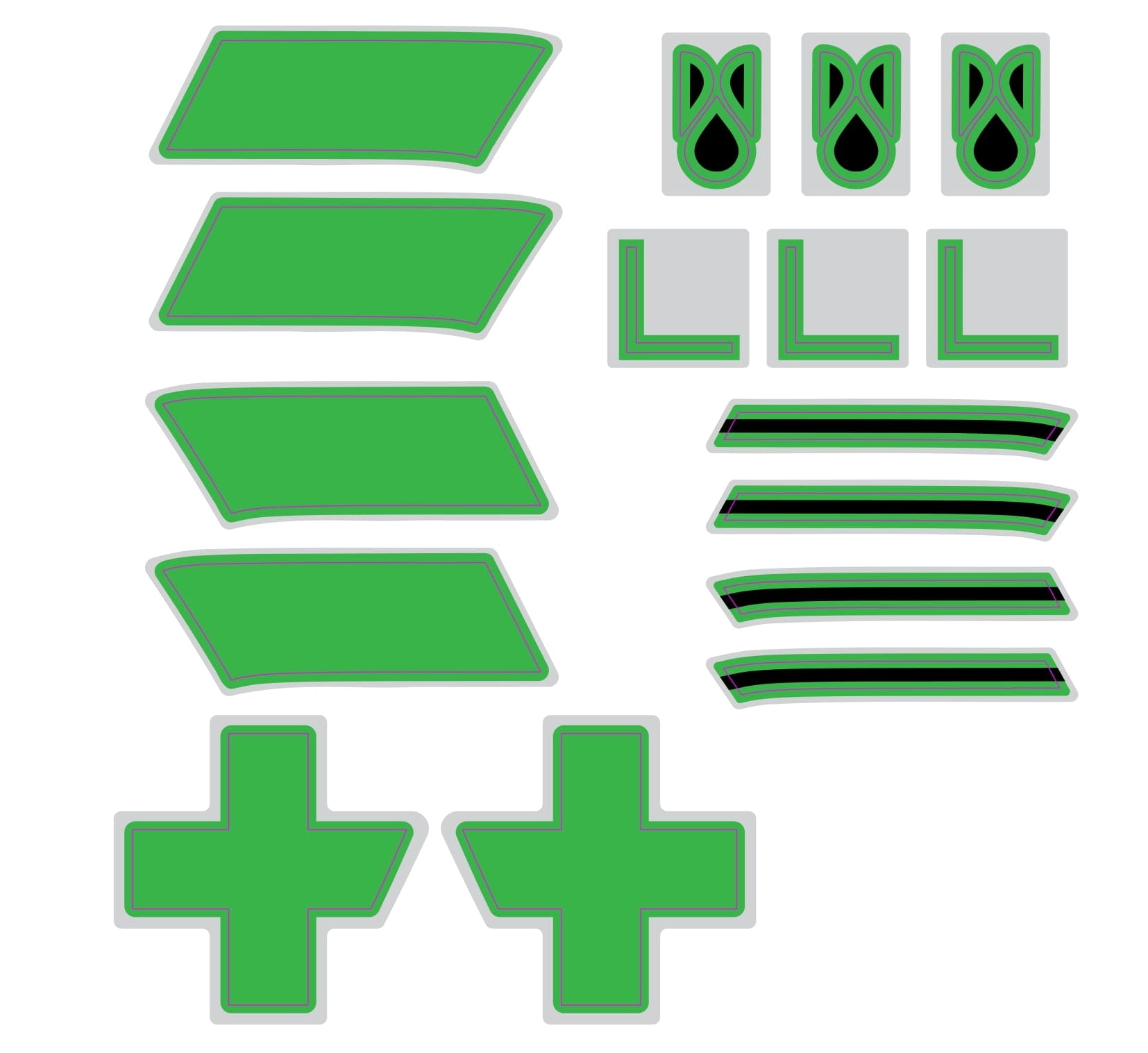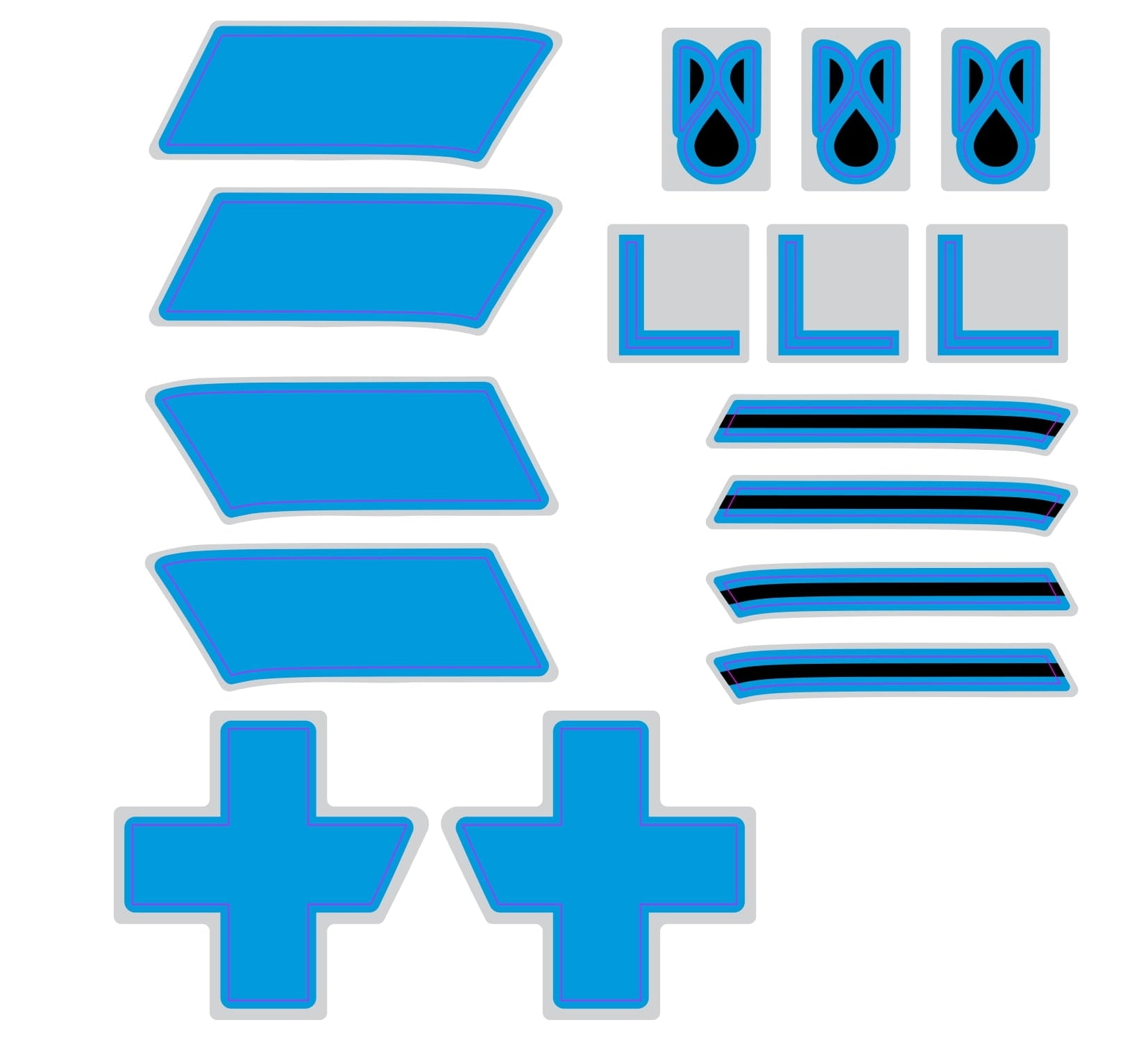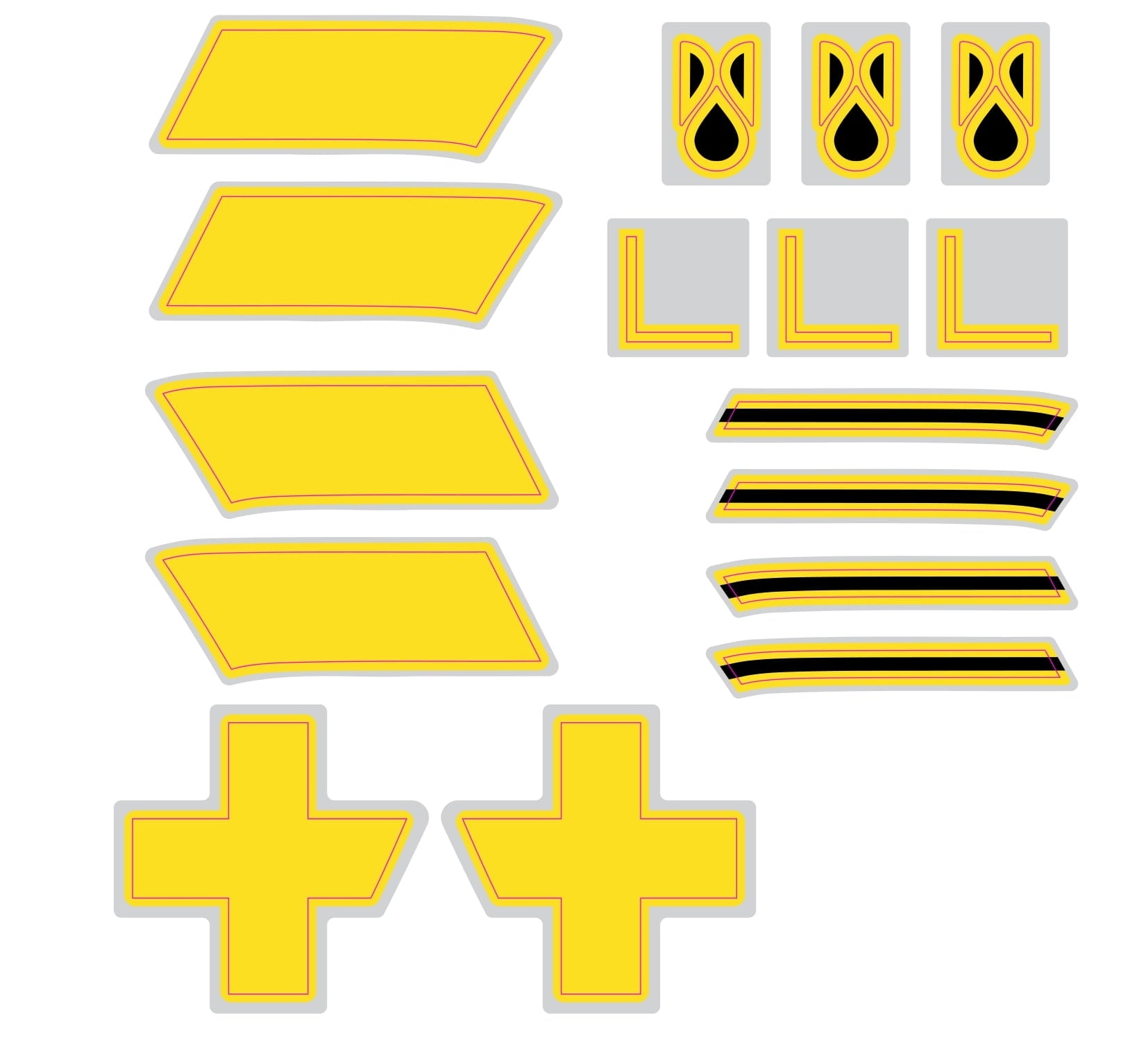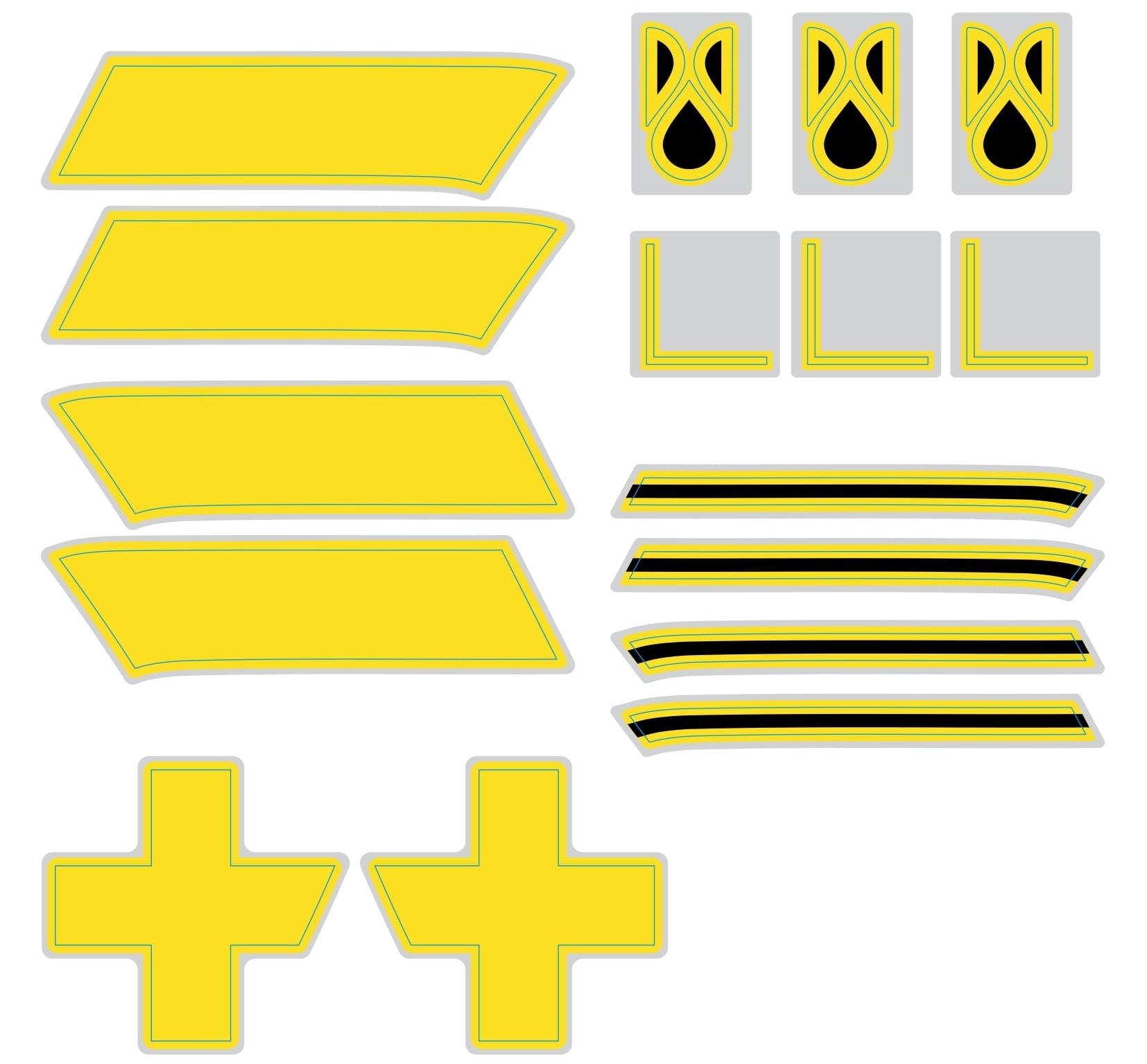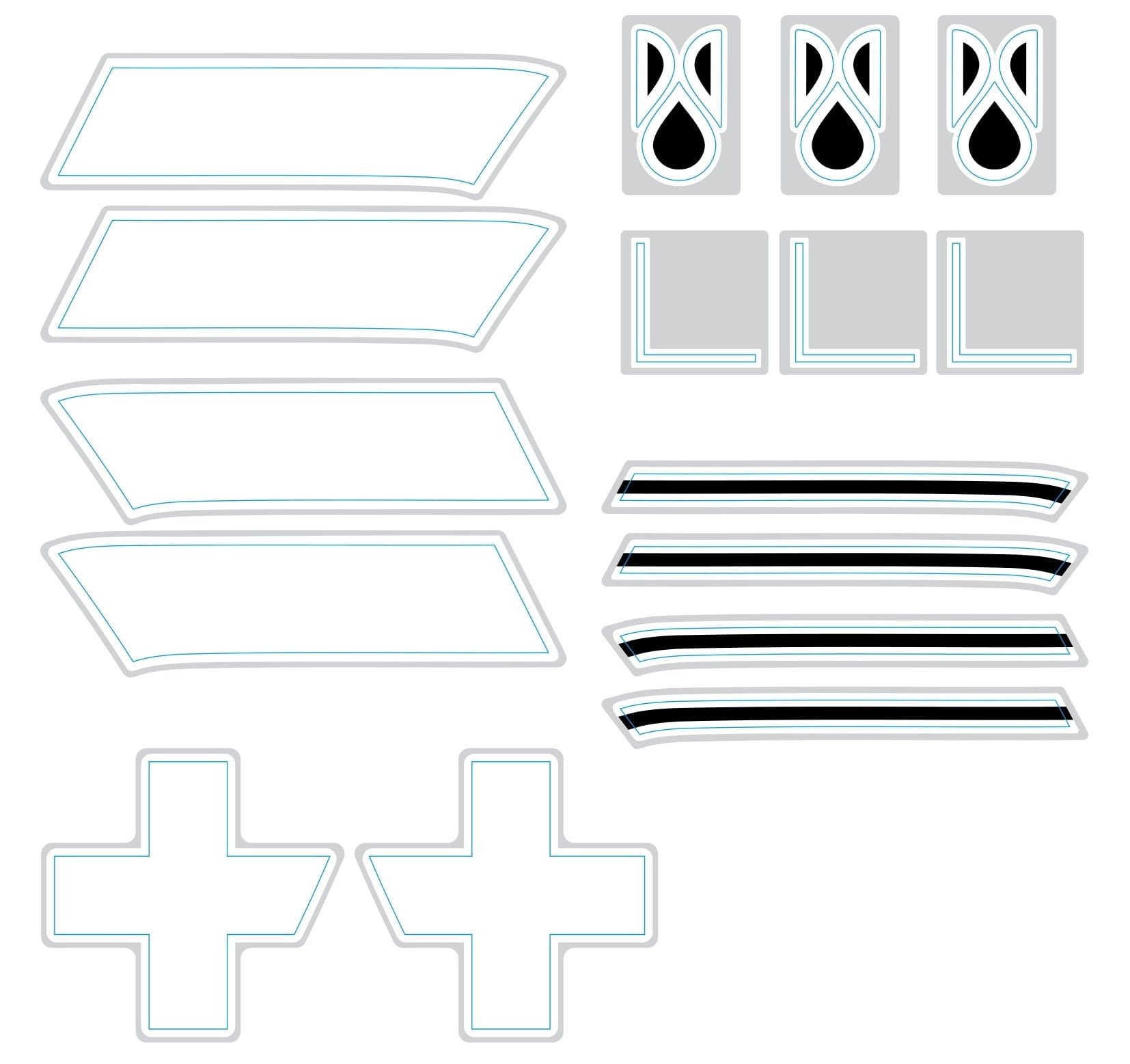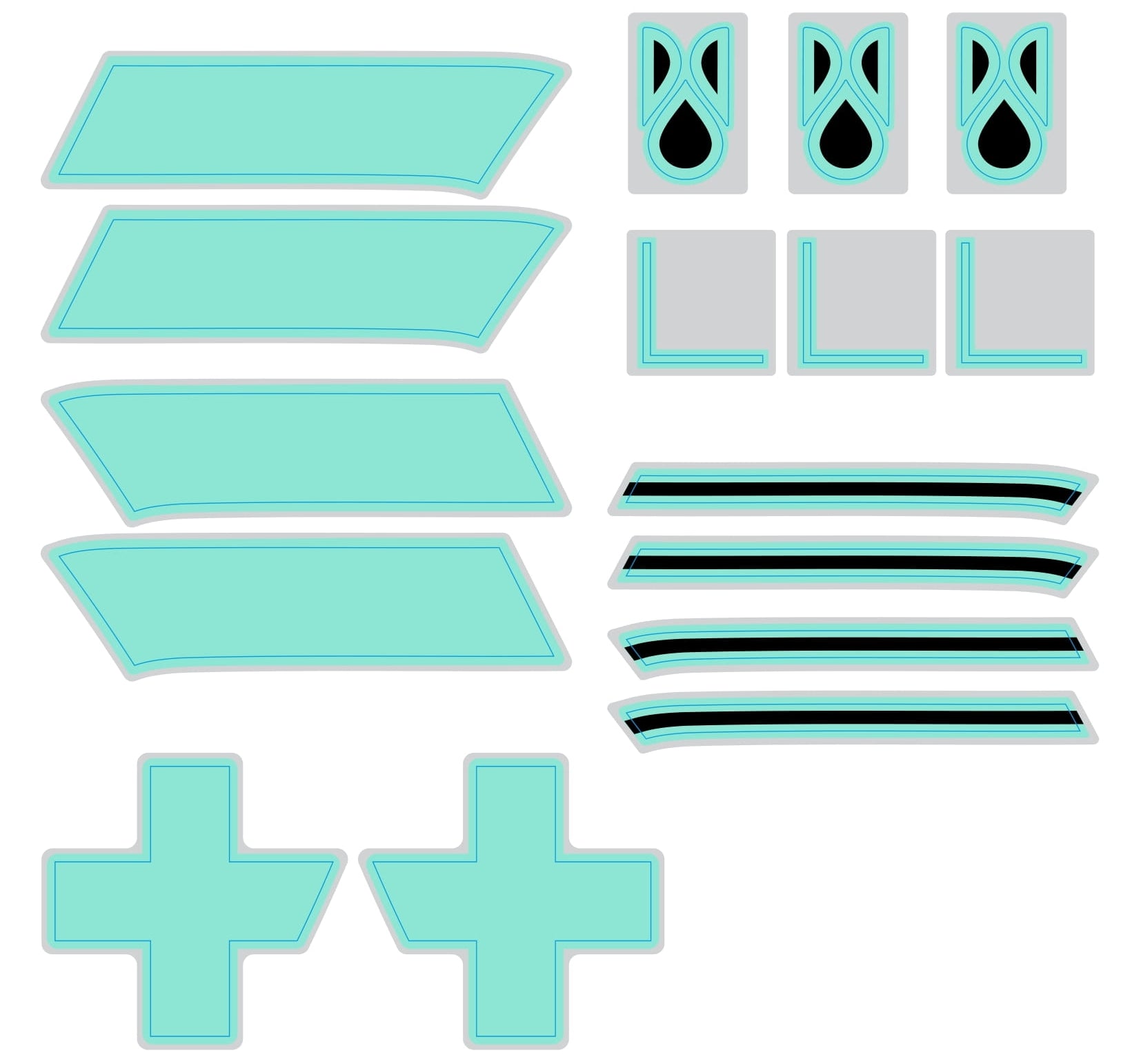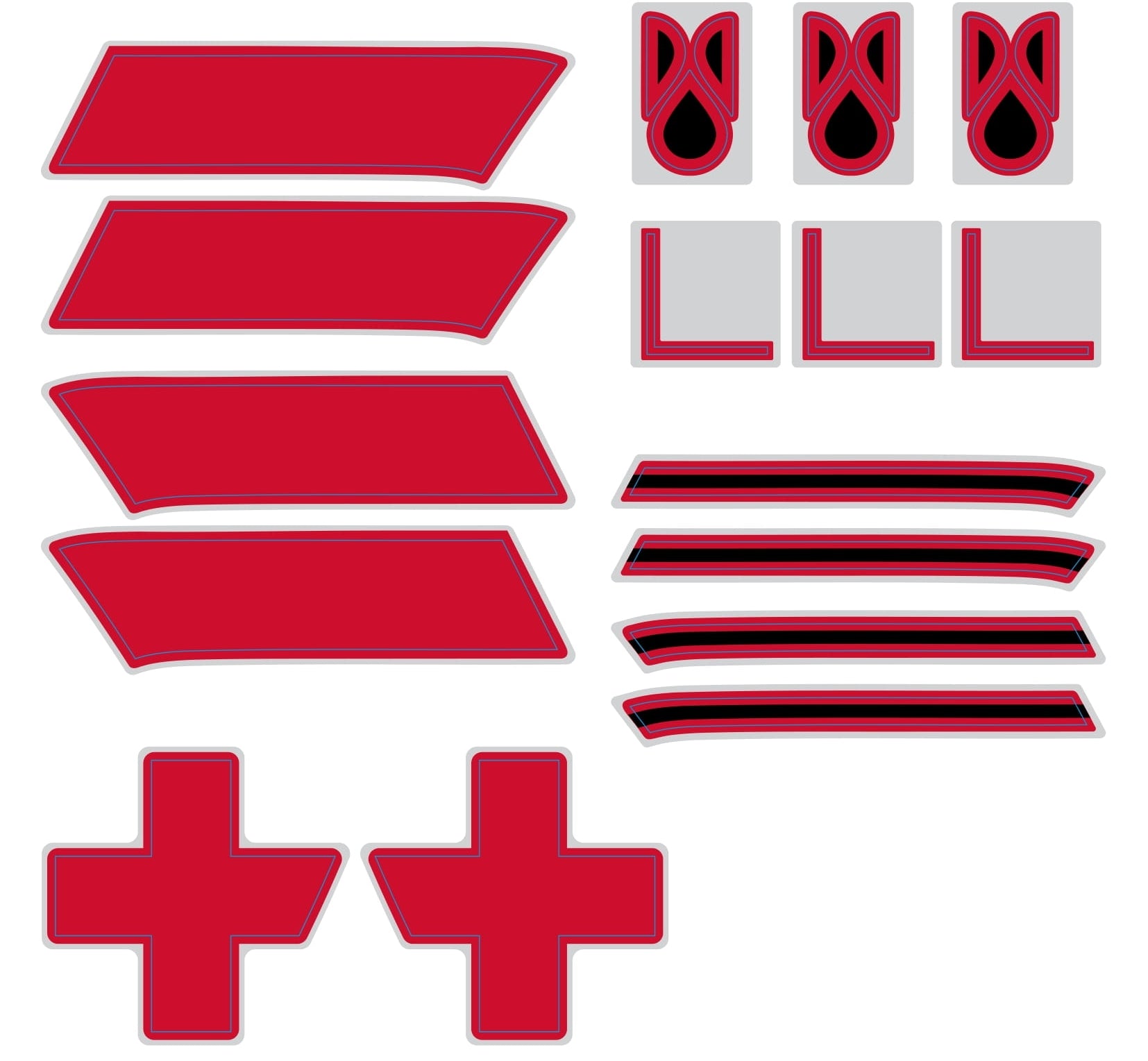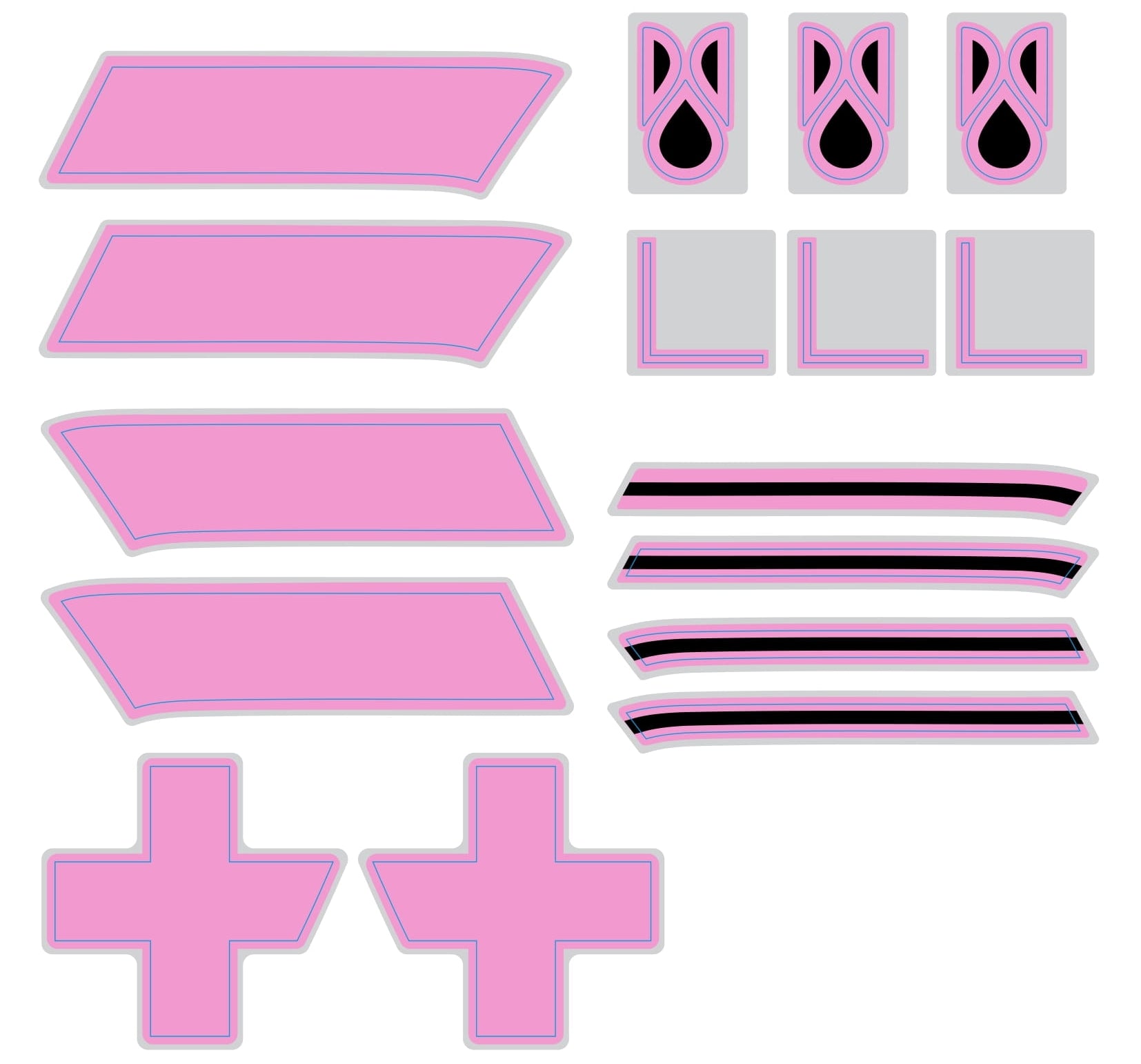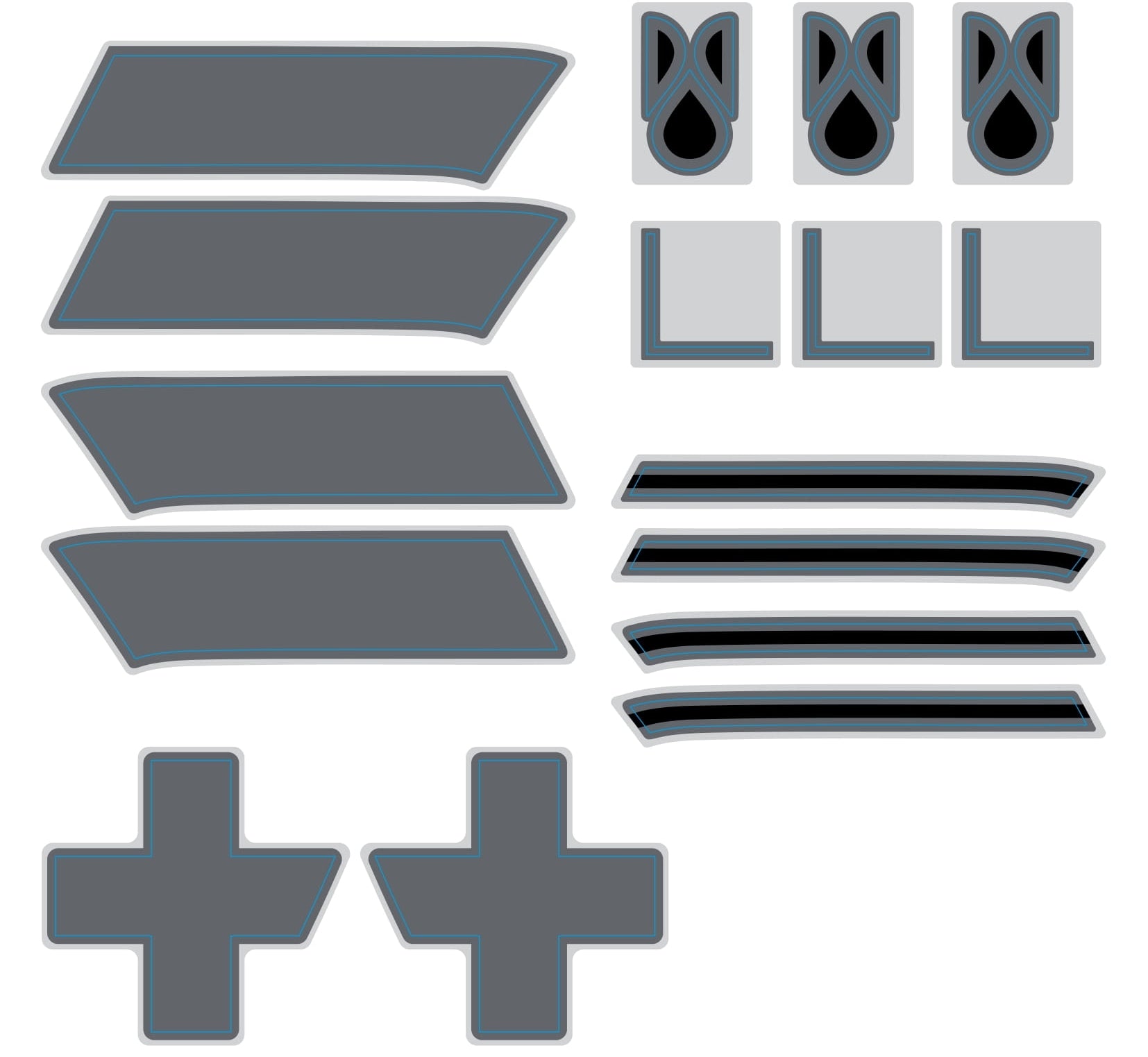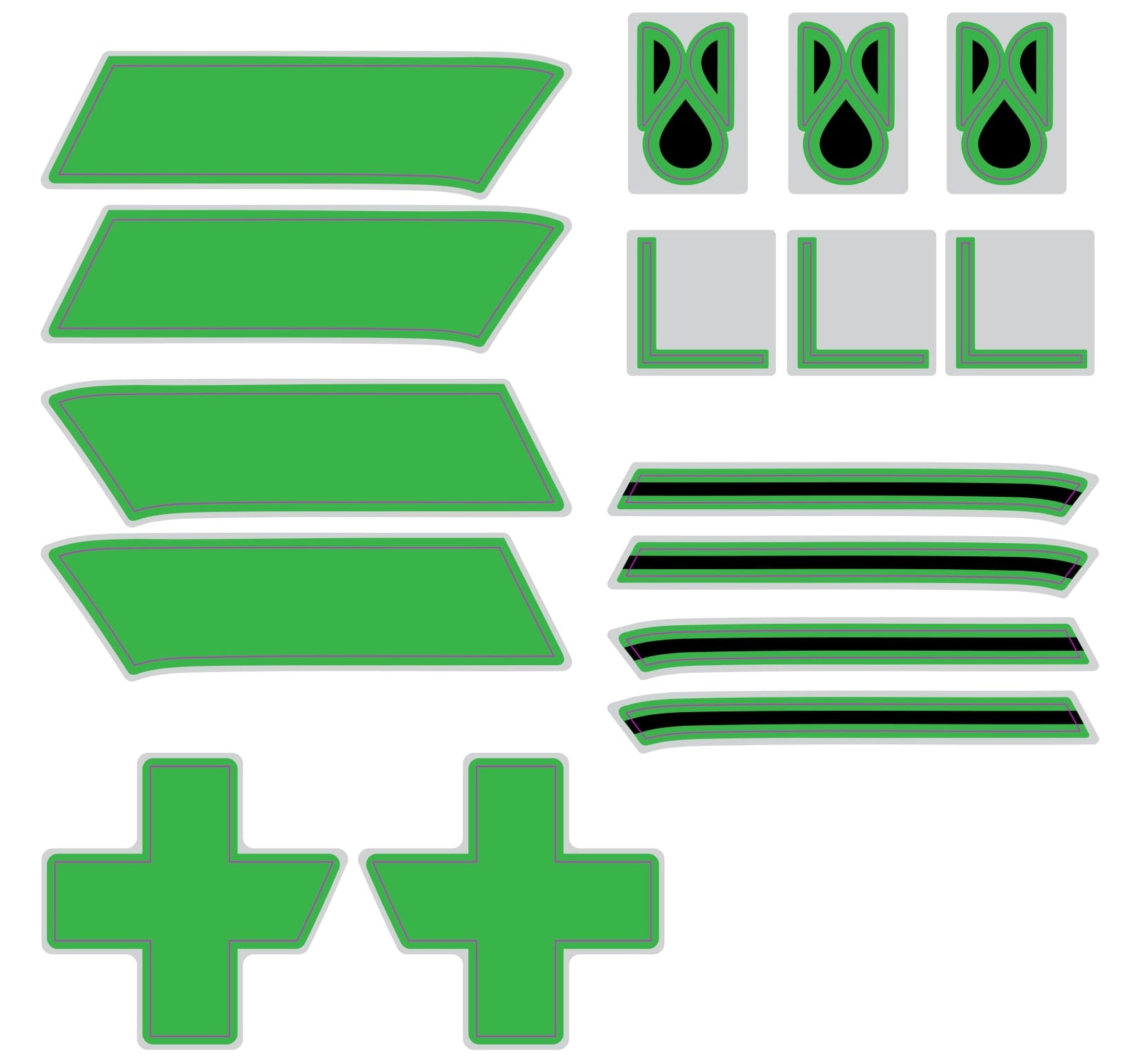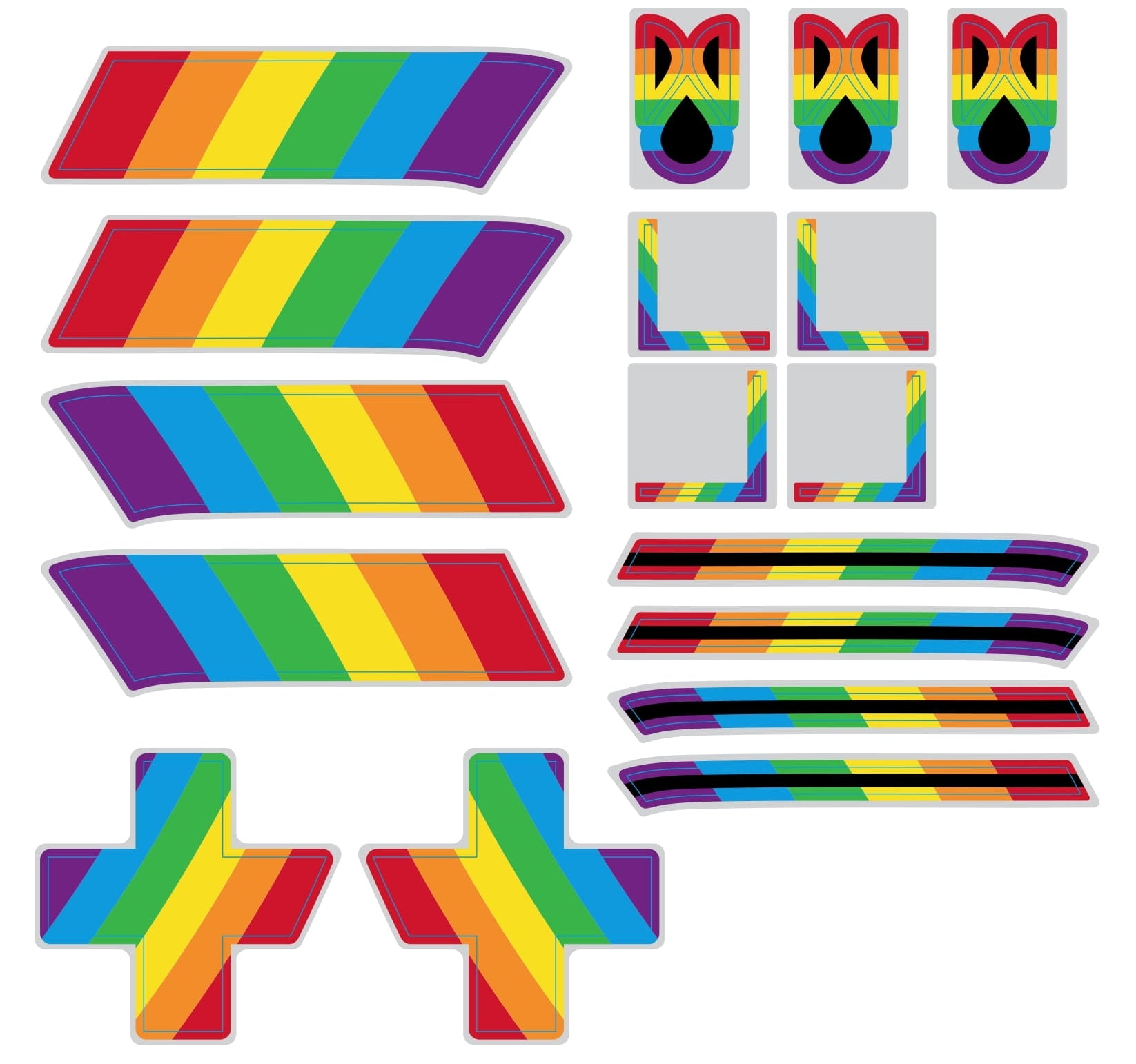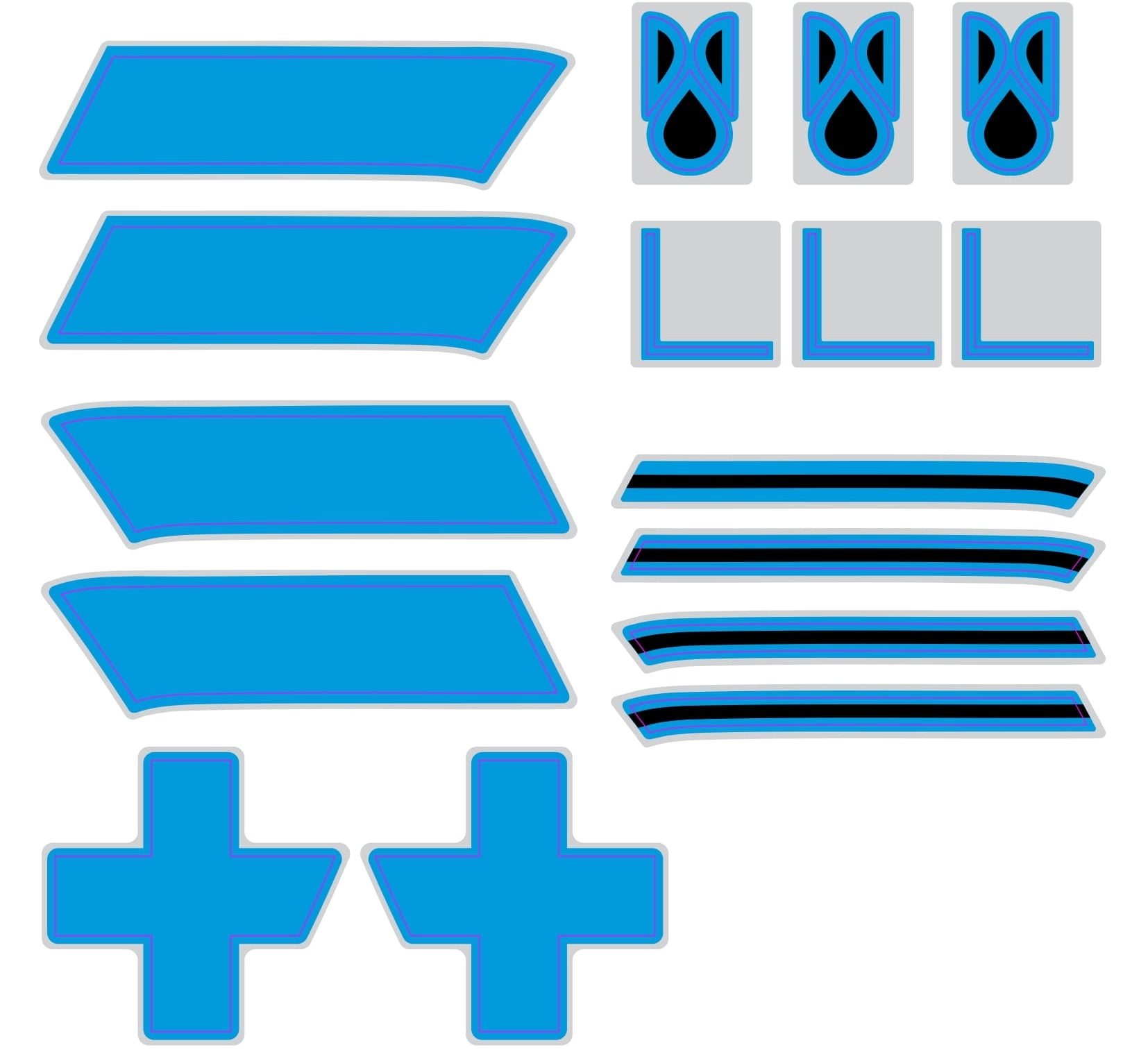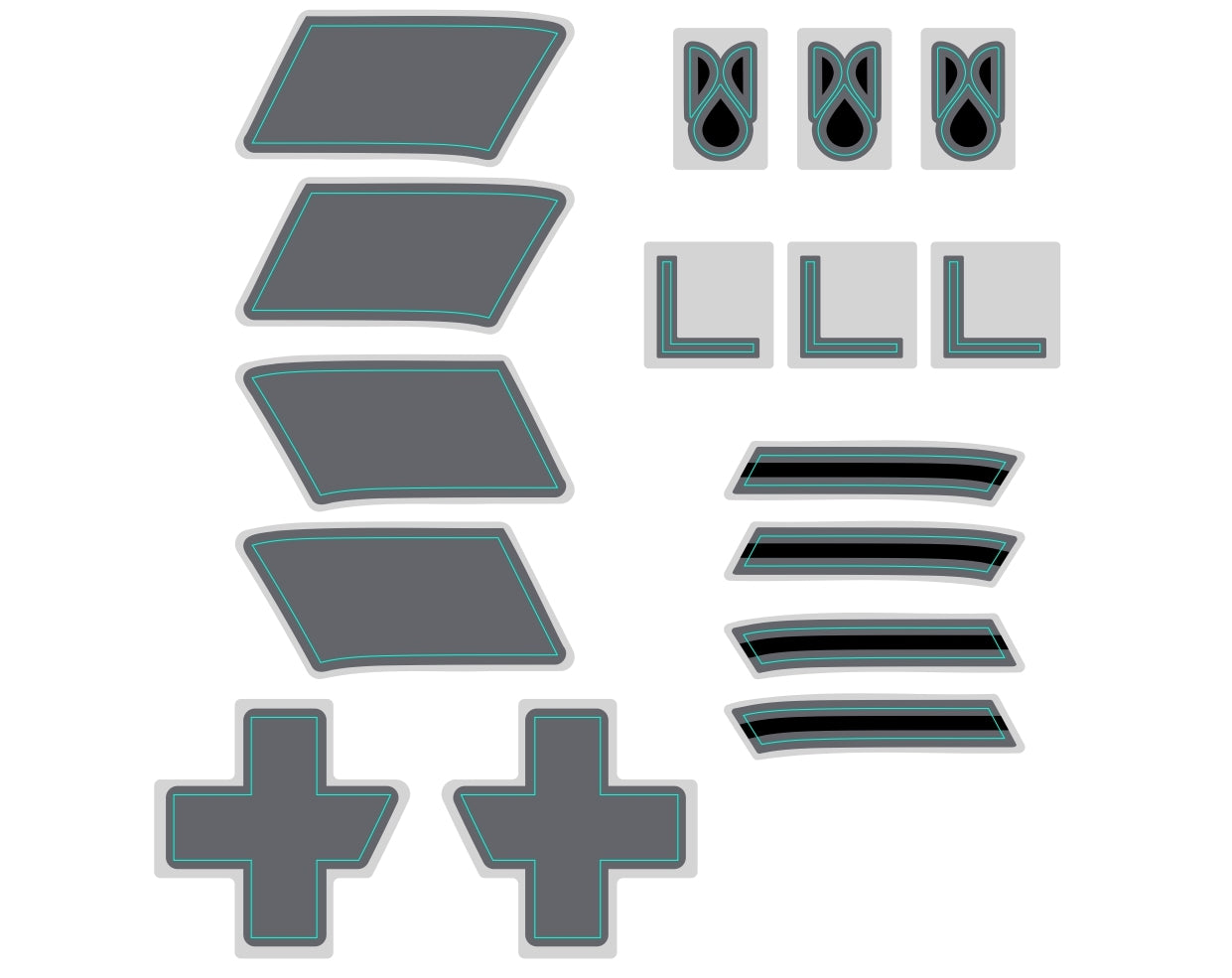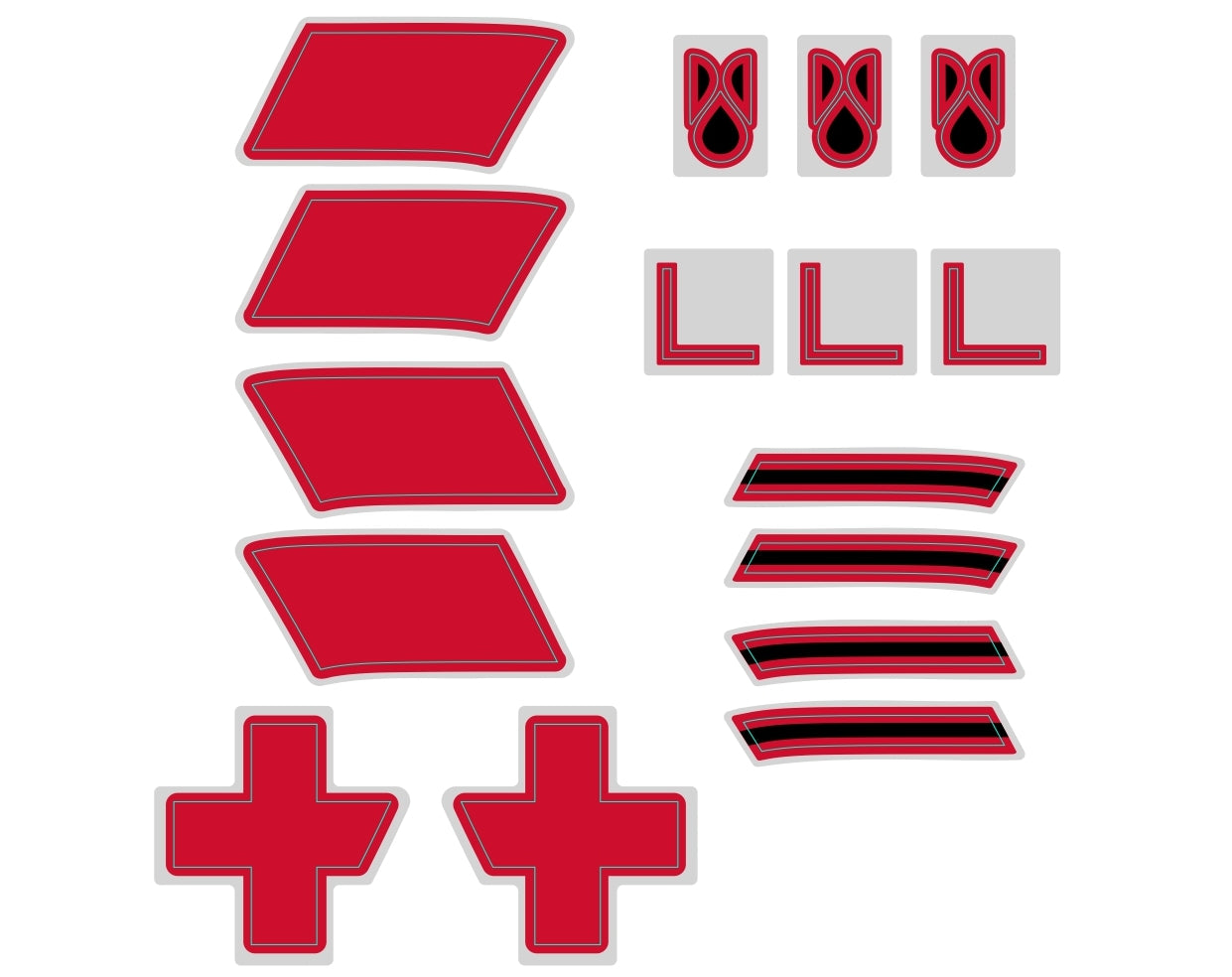 Transform your HADRON² Classics or HADRON² Ultimate wheels. Apply these decals over the original wheel decals.

New colour decal kits come with 'old style' decals for bold style & back compatibility for matching with older wheels.

This is a one-way-transformation. The decals can't be removed without damaging the original decals; the warranty does not cover any resulting damage.
Please note: Each decal kit has enough stickers to cover one single wheel.
The kit includes instructions and three sheet decals; one sheet per wheel side. For a complete wheel set purchase, two kits of the right size must be added to your cart.
Decal colour references:
Blue matte: M4-252 Ocean – Pantone 3005C
White matte: M4-301M – Pantone N/A
Green matte: M4-361M grass – Pantone 363C
Yellow matte: M4-330M Lemon – Pantone 102U
Pink matte: M4_381_M – Pantone 1905C
Red matte: M4-341M Red – Pantone 1795C
Celeste: Pantone 3255C
---
Did you forget something?
---